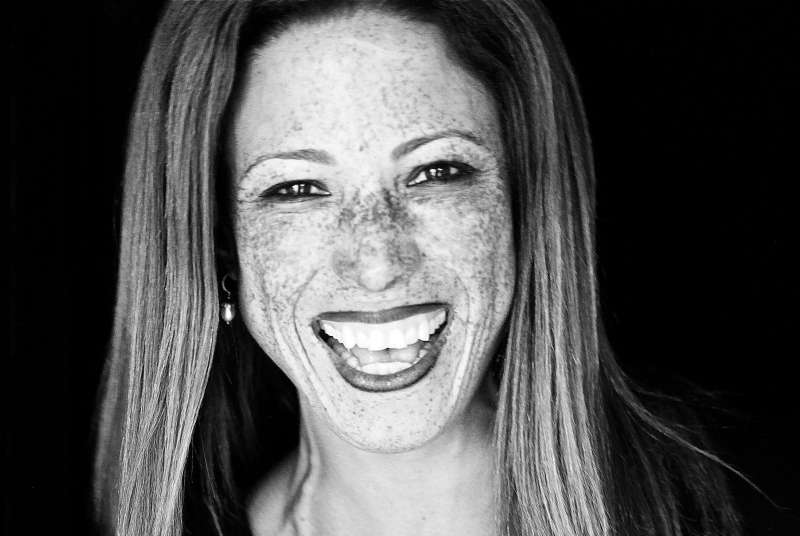 Photo by Marjorie Salvaterra
Toons and Tunes
Gwen Bethel Riley '90 makes Disney magic.
As a senior music executive at the Walt Disney Co. who sources and produces tunes for Disney's consumer products and digital platforms, Riley has paired some of the world's biggest artists with one of the world's most iconic brands. For Disney Fantasia: Music Evolved, a video game inspired by the classic animated film, she secured rights to mega-hits by David Bowie, Queen, Lady Gaga and more. Earlier this year Riley helped persuade White Stripes frontman Jack White to allow his single, "We're Going to be Friends," to be used in an ad for toys and other items featuring Winnie the Pooh. "Finding the right music for the right project is the fun of it all," she says.
A New Hampshire native, Riley jumped into the music industry in a roundabout way, earning a degree from Boston College Law School after studying English at Dartmouth. "I really went to law school because I wanted to run a record label. I wouldn't give anybody that advice," she laughs. Instead, Riley landed a job at the Shooting Gallery, a N.Y.C.-based indie film company best known for Sling Blade, where she worked on soundtracks and music-related deals for more than 50 movies.
After moving to Los Angeles, in 2008 she joined Tapulous, a startup that created the game Tap Tap Revenge. Within its first month the music app had more than 1 million users, and Riley was soon managing a 1,000-song catalog. "It escalated into a massive franchise," she says. Riley joined Disney in 2010, after the company acquired Tapulous, and says her current job is never boring. "I still get up every morning fired up and ready to go," she says.