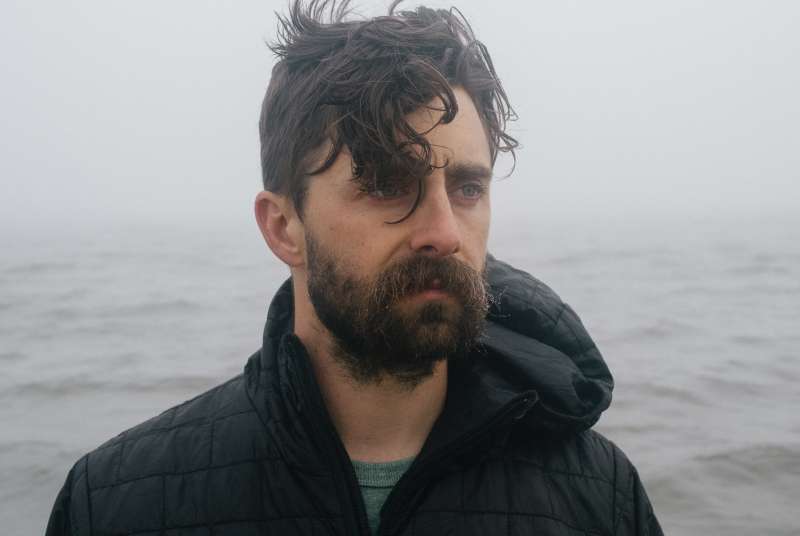 Eye Opener
Photographer Nils Ericson '00 brings an artistic sensibility to commercial projects.
Ericson brings a cinematic sensibility to his images of athletic and cultural events. The sports photographer, whose early student work first appeared in the pages of DAM back in 1999, now finds himself sought after by the likes of Puma, Nike, ESPN, Spotify, Vogue and GQ.
At Dartmouth, professor Brian Miller introduced Ericson to the world of art photography, including the work of Emmet Gowin and Sally Mann. "Brian opened my eyes to what else was out there besides National Geographic and Sports Illustrated," says Ericson. After earning an M.F.A. at Rhode Island School of Design, Ericson moved to Brooklyn to start climbing the ladder as a photo assistant on commercial shoots. During off hours he experimented with expensive studio equipment and developed his technique in sessions with Emmet, his pit bull-Lab mix. "He was the world's perfect model," says Ericson.
His big break came in 2014, when the oversized sports magazine Victory Journal hired him to shoot the NCAA wrestling championships in Oklahoma City. "I was over the moon," he recalls. "But I didn't know what the hell I was doing." His work landed on the cover, and he's been growing an impressive list of clients ever since. Recently, Ericson covered the Kentucky Derby, New York Fashion Week, the U.S. Open and Jamaica's track and field championships. "I try to give the full scope of what's going on, not just the typical sports pictures," he says. "The spectators are integral—they add to the drama. It's not just the cheers, but the quiet, in-between moments."
Though he makes his living through commercial photography, Ericson prefers above all else to shoot intimate portraits of his family, including his girlfriend and their infant son. "The family pictures are the most beautiful to me, always."               
Click here to view a selection of Ericson's backyard portraits.