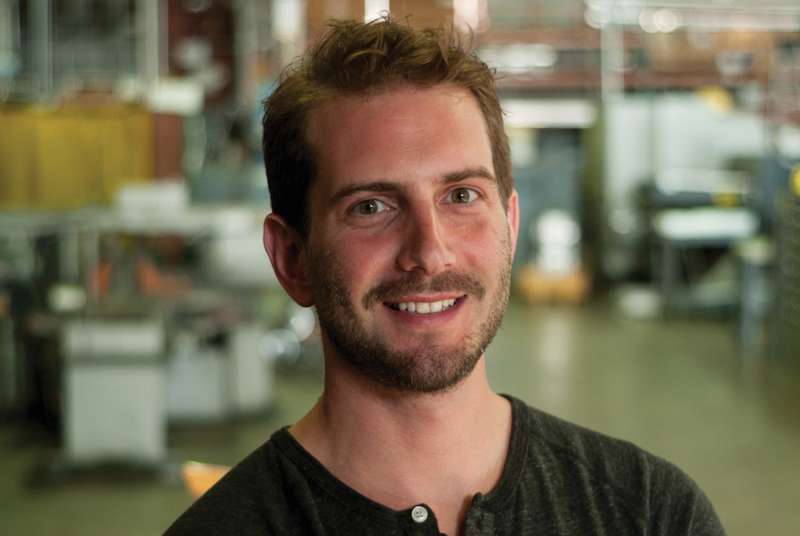 Electric
Alta Motors' high-performance motorbikes clean up.
Conventional wisdom holds that electric vehicles get great mileage—but at the cost of performance. Alta Motors chief product officer Marc Fenigstein '01, Th'04, is proving that assumption wrong on the dirt track. He cofounded his Brisbane, California-based company with the goal of developing lightweight, high-performance motorcycles for backwoods fun and commuting.
In 2016, Alta's electric-powered Redshift MX took to the California dirt against traditional gas motorbikes at the Red Bull Straight Rhythm races. Alta's near-silent entry went from sideshow to the spotlight at the finish line, beating bikes from Yamaha, Honda and Suzuki to capture fourth place in the national off-road competition. It was a finish years in the making. Fenigstein and team—including the cofounders of electric car company Tesla—spent years retooling battery and drivetrain technologies before putting wheels to the road. "We took the moonshot approach," he says, noting Alta spent six years to produce its first bike in 2016. The company now offers four designs, starting at $10,500 and ranging from a 60-mile commuter bike to a 50-horsepower trail-and-motocross racer. In March Alta announced it was collaborating with motorcycle giant Harley Davidson on a new line of electric city bikes.
"We've developed and commercialized a technology that will enable the entire light-duty sector to transition to clean, more efficient vehicles," he says. The former engineering and fine arts major says his undergraduate days helped him take the long view with Alta and envision what the future will look like. "Dartmouth completely reset my expectations about what's possible."