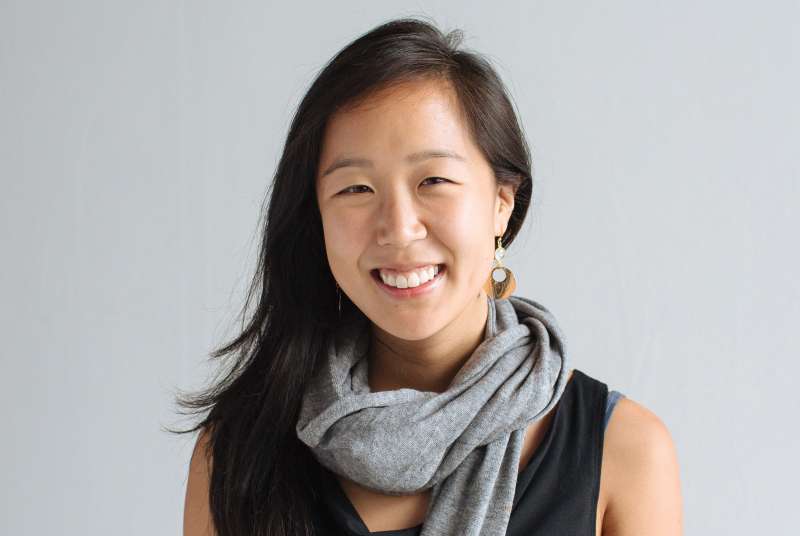 Photo courtesy Jennifer Chong
Minimalist Luxe
Econ major Jennifer Chong '10 cuts an unusual path in the leather goods market.
When Chong's boyfriend, Roman Khan, needed a laptop bag for work, they figured it would be a quick, easy purchase. But as Chong puts it, everything they saw was poorly made, too expensive or covered with logos. "If you're the kind of person who's looking for something that will last a long time, it's really hard to find," she says. "Or you're looking at things that are way overpriced just because of the brand name." 
That's when Chong decided to design a bag herself, a personal project that soon turned into Linjer, a line of leather goods and accessories that she and Khan launched in 2014. The name means "lines" in Norwegian, a reference to its minimalist aesthetic. Building a reputation for quality mostly by word of mouth, the company generated $1 million in sales in its first 14 months. Chong says their bags are made at the same factories as some high-end brands but without the luxury markup, adding that customers are attracted to Linjer's craftsmanship, premium materials and refined look. In fact, there's a waitlist for its $489 soft briefcase. "It has something of a cult following online," she says. 
"Many of us are left with little choice but to buy fast-fashion that is bad for the environment...and the workers who make it.,"
Worried that traditional investors might pressure them to cut corners to boost revenue, Chong and Khan turned to crowdfunding to get Linjer off the ground. Their first campaign on Indiegogo raised $50,000 in 48 hours. "There were strangers from all around the world giving us money because they believed in what we were doing," says Chong. Since then, they've run three more successful campaigns, including a $1 million effort last year that helped launch a collection of watches, which run about $250. Business Insider recently predicted Linjer is "poised to become the industry's next breakout watch brand." Chong notes that crowdfunding not only raises capital, it's also an economical way to promote the company and conduct market research. "Through the campaigns we learned so much about what styles or colors are popular," she says. "This way, we can avoid sinking too much into inventory that might not move." 
Born in Hong Kong and raised in Toronto, Chong worked as a management consultant for clients in the United States, Russia and the Middle East for two years following graduation. She quit her job in 2013 and joined Khan in Bangkok, where he was working for an e-commerce firm. Chong planned to start a shoe company, but switched to bags after the response to Khan's briefcase revealed an untapped niche. After a failed partnership with a Chinese factory, Chong and Khan changed to manufacturers in Italy, prompting them to move to Florence to better oversee production. "We had to build all new relationships from scratch," she says. 
Right now, Chong has plans to expand Linjer's offerings with a line of lower-priced canvas bags and more watch styles later this year [view images of her designs here]. She'd also like to go beyond selling online and get the brand into select retail stores worldwide. Hiring employees is a priority, too—until recently, she and Khan were the only ones. "You work so hard and it can be nerve wracking at times," says Chong of being an entrepreneur. "But the reward has always been really, really worth it."