New Books By Alumni Authors
Special Advertising Section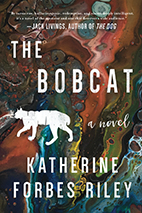 Katherine Forbes Riley '96
The Bobcat
Longlisted for The Center for Fiction First Novel Prize. "Surprising, precise, and full of love for the immeasurable possibilities of the human heart," said Alexander Chee, PEN finalist. "Moves …with sinuous grace, coiled wildness, and ferocious independence," said Charlotte Bacon, PEN award author.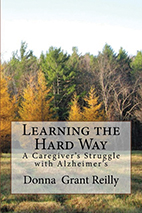 Donna Grant Reilly
Learning the Hard Way: A Caregiver's Struggle with Alzheimer's
My husband, Chuck Reilly '53, was diagnosed with Alzheimer's in 2010 and I became his caregiver. This book describes what I've learned along the way and how that knowledge might be helpful to those who are struggling with Alzheimer's caregiving now.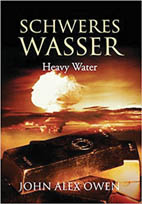 Alex Owen '75
Schweres Wasser: Heavy Water
A novice spy is tasked to recover Nazi atomic bomb secrets before the Soviets in 1946. A clever, twisting plot in a convincing espionage novel. "An interesting, captivating, thrilling ride," says Reader Views.  Second place—EVVY book awards in 2018. A must read for Cold War spy aficionados.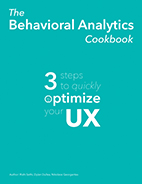 Rishi Sethi '11
The Behavioral Analytics Cookbook
A data scientist with extensive experience using data to drive user experience wrote this handbook for anyone who uses data to achieve their objectives. Deep knowledge in behavioral analytics increases revenue, engagement and retention without spending on marketing.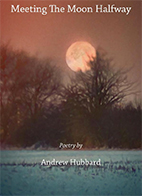 Andrew Hubbard '72
Meeting the Moon Halfway
Hubbard's third book of poetry since, in a burst of quixotic defiance, he quit his day job and determined to devote himself to poetry, his passion since Dartmouth, and even before.  Besides a palpable love of nature, his knack is turning character studies into stories, and stories into character studies.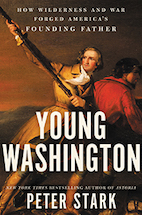 Peter Stark '76
Young Washington
Weaving Washington's harrowing wilderness adventures, the controversial battles, and emotional entanglements that molded Washington's identity—this 2019 George Washington Book Prize nominee offers new insights into the early years of the man who shaped a nation.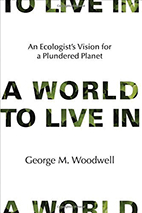 George M. Woodwell '50
A World To Live In:  An Ecologist's Vision for a Plundered Planet
From the birth of modern environmentalism in the 1960's right up to today, Woodwell has brought pathbreaking science, sound policy judgment, and great humanity to the major issues with conclusions full of good hope and guidance for new rules now so desperately needed.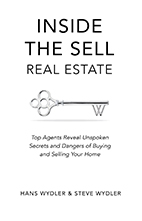 Steve Wydler '90
Inside the Sell
When it comes to selling or buying a home, what you don't know can hurt you. With Ivy League educations, business and legal backgrounds, and over 20 combined years' experience as REALTORS®, authors Hans Wydler and Steve Wydler share their in-depth knowledge of what can go right—and wrong—in your real estate transaction.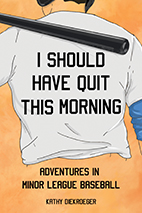 Kathy (Marshall) Diekroeger '84
I Should Have Quit This Morning: Adventures in Minor League Baseball
Every year there are over 5,500 players trying to work their way to the top of the tiered minor league system. This collection of vignettes from actual minor league players is a hilarious, heartbreaking and honest account of the struggle to make it to the big leagues.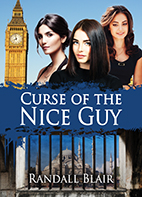 Randall Blair '68
Curse of the Nice Guy
Clark Westfield wants a change, an adventure, so in the fall of 1966 he leaves Dartmouth College to spend his junior year at the London School of Economics. Playing varsity rugby, losing his virginity, and an ill-fated road-trip to Turkey provide all the adventure he wanted and much more.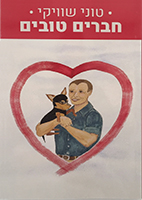 Tony Choueke '68
Best Friends
Love and the adventures of a man and his dog: A humorous look at life in Israel where Arabs, Israelis and animals could all benefit from a good laugh. In Hebrew at no charge from: tchoueke@aol.com or on audio book from https://books.icast.co.il. Translations of this book in Arabic and Japanese to follow.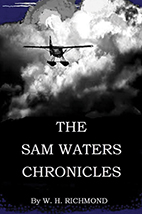 W.H. (Bill) Richmond '60
The Sam Waters Chronicles
The Sam Waters Chronicles is a novel about the life and growth of a young Vietnam veteran pilot through his experiences in Alaska. He is first attracted by the opportunities of the new pipeline. But he finds the land and the closeness of the relationships so compelling that he cannot leave.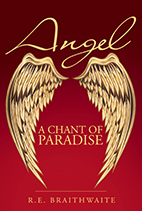 Richard E. Braithwaite '72
Angel: A Chant of Paradise
The first Angel book follows the wild adventures and passionate loves of a '70s Dartmouth student. Our hero takes big doses of literature mixed with sex, drugs, and rock 'n' roll. It's an uncompromisingly romantic and erotic comedy. At home in Florida or on campus, Angel finds joy anywhere. AngelNovels.com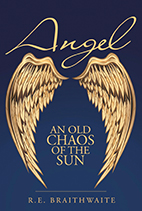 Richard E. Braithwaite '72
Angel: An Old Chaos of the Sun
Wild becomes wilder in the second Angel book. Lovers become photons in one trippy scene, and Angel gets to corrupt…errr…expand young minds teaching his first lit class. Then when innocent friends are attacked, Angel and his Phi Psi brothers rise to avenge the wrongs. Lessons of life, love and friendship. AngelNovels.com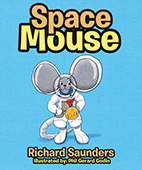 Richard Saunders PROF.
Space Mouse
BMW is an unusual mouse with remarkably keen hearing and enormous ears, such that he has been part of our space agency's search for messages from outer space. While orbiting Earth on a mission in his space capsule, what BMW heard lead to his being honored by our president. His story is told by a professor he befriended by chance.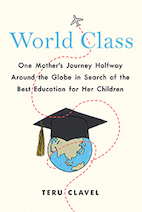 Teru Clavel '95
World Class
World Class is an eye-opening firsthand exploration of why Asian students are outpacing their American counterparts. Told over 12 years in 5 cities, Clavel uses research and personal anecdotes to point to what America can learn from the education systems and values of Asia.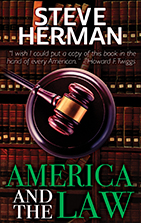 Steve Herman '91
America and the Law
This book is perfect for practicing attorneys, consumer advocates, and members of the press who wish to be armed with an arsenal of knowledge and information concerning the central legal issues which face Americans today.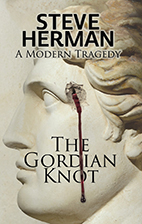 Steve Herman '91
The Gordian Knot
Enter the world of Alexander Thealah, a man of nobler generations trapped in a modern age. When Alexander unearths a chilling secret, he becomes tangled in a web of suspense that has plagued man since the beginning of time.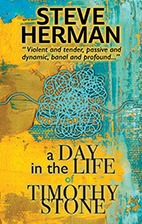 Steve Herman '91
A Day in the Life of Timothy Stone
A voyeuristic journey into the mind of Timothy Stone, an orphan of the Modern Age. In the tradition of Faulkner and Joyce, this work traverses the simple complexities that bombard our young hero in the course of a single day.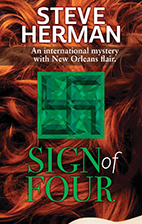 Steve Herman '91
Sign of Four
Robert Wilson is a New Orleans AM radio talk show host. Beverly Winston is a woman with a strange and interesting dilemma. Before long, Robert stumbles onto a murder scene, and suddenly finds himself in the middle of a Sherlock Holmes style mystery.
If you are a Dartmouth alum, faculty or staff author, we welcome you to promote your book in Dartmouth Alumni Magazine's special advertising section, the Dartmouth Alumni Bookshelf. Highlight your book to 59,000 avid DAM readers in an upcoming issue.
Promotion Package Includes:
• A full color photo of your book jacket
• Your name and class year/Dartmouth affiliation
• The title of your book
• 250 characters of text to describe your book
• Marketing in both print and online versions of DAM
For more information, please contact :
Chris Flaherty
advertising@dartmouth.edu
(603) 646-1208