New Books By Alumni Authors
Special Advertising Section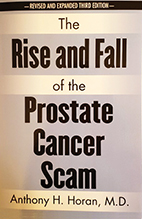 Anthony Horan '61, M.D.
The Rise and Fall of the Prostate Cancer Scam
A compelling view of the prostate cancer story over the last 30 years. The book articulates in a very clear fashion some of the missteps that took place following the embrace of PSA as a test for early detection of prostate cancer, and also points to a rational way forward.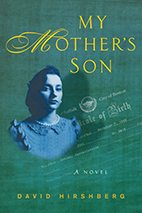 Fredric Price '67 (David Hirshberg)
My Mother's Son
Readers will find connections here to Michael Chabon's The Amazing Adventures of Kavalier & Clay (2000) and to Saul Bellow's classic The Adventures of Augie March (1953). -Booklist (American Library Association) starred review.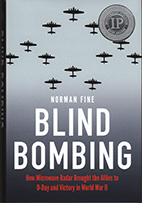 Norman Fine '55, Th'56
Blind Bombing: How Microwave Radar Brought the Allies to D-Day and Victory in World War II
Silver Medal, Independent Publisher Book Awards (IPPY). The untold story of the secret invention that overcame the U-boats, mystified the enemy, and rescued D-Day, and the scientists and warriors who introduced it to combat.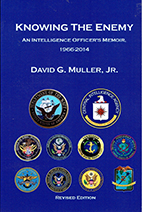 David G. Muller, Jr. '70
Knowing the Enemy: An Intelligence Officer's Memoir, 1966-2014
Dartmouth years, then a life in US Intelligence, from the fall of Saigon to undercover ops in Central America to recruiting a spy in Tehran to 5 years in counterterrorism. Intelligence policymaking in the White House, the CIA executive suite, and Congress.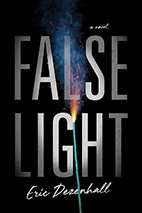 Eric Dezenhall '84
False Light
False Light is a thrilling tale of revenge set against the vibrant backdrop of sensationalist modern media.  A seasoned reporter embarks on an entertaining and complex plan to exact revenge on a predatory media star in the court of public opinion.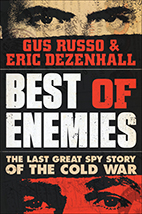 Eric Dezenhall '84
Best of Enemies
The exhilarating true story of Cold War spies, (CIA) Jack Platt and (KGB) Gennady Vasilenko, who form an improbable friendship, become key behind-the-scenes players in the crucial discovery of Soviet mole Robert Hanssen, and how Robert De Niro plays a part.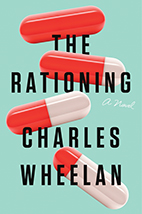 Charles Wheelan '88
The Rationing
A novel about a pandemic—written before there was a pandemic! "An entertaining political satire....like a West Wing marathon, with Sorkin-esque dialogue, well-drawn characters, and sharp-edged infighting....A highly readable and intelligent first novel." —Kirkus (starred review)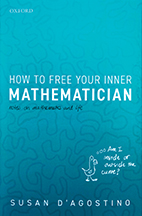 Susan D'Agostino '03
How to Free Your Inner Mathematician
This book offers 300+ sketches alongside accessible descriptions of fractals, fuzzy logic, Penrose patterns, infinity, Fermat's Last Theorem, and other math topics, while providing reassurance that success in math has more to do with curiosity than innate aptitude. See: www.susandagostino.com.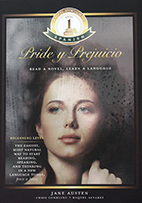 Chris Conkling '71
Pride y Prejuicio Read a Novel, Learn a Language
The 1st of several language books. Each page introduces a few words in a classic story—bit by bit, intuitively, contextually, naturally. By the final chapter you think, read 100% in your new language. A tested, revolutionary approach that works! www.anovelapproachto.com.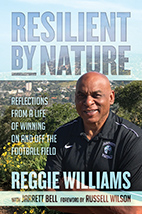 Reggie Williams '76
Resilient by Nature: Reflections From a Life of Winning On and Off the Football Field
Resilient by Nature follows the story of Reggie Williams—ex-NFL linebacker, former Disney executive, renaissance man, and the epitome of determination in the face of extreme challenges.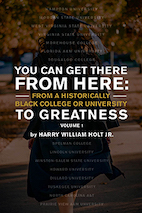 Harry William Holt Jr., Tu'91
You Can Get There from Here: From A Historically Black College or University to Greatness
This book provides information pertaining to the history of these universities and their alumni. It provides statistics about how they have produced doctors, lawyers, teachers, businessmen, and educators.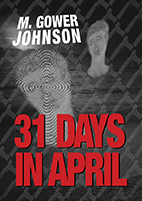 Matthew Johnson '91
31 Days in April
A UN spy. Terrorist attacks across the globe. A race to discover the truth…before it's too late. "A gripping tale well told. A staggering debut." —K. Sams '91, author, Peacekeeping in Africa: Capabilities and Culpabilities.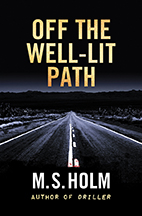 Mark Sayles Holm '74
Off the Well-Lit Path
2020 Finalist American Fiction Awards. Danger, fear, and violence come shockingly to life in this neo-Western tale of Mexico's modern-day highwaymen and the American tourists they target. "Guaranteed to stay with you long after the last page is turned." —Joe Kilgore, US Book Review. https://sentrybooks.com.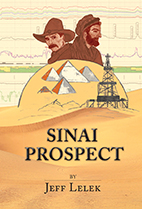 Jeff Lelek '77
Sinai Prospect
Geologist Jake Tillard navigates through espionage, blackmail, and murder to pursue his dream of finding natural gas in Egypt's Sinai Peninsula.  Swift adventure and rich descriptions from the Middle East to Montana.  "So many unexpected twists, I couldn't put it down!," said one reader.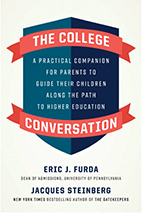 Jacques Steinberg '88
The College Conversation
With The College Conversation (Viking, 2020), Jacques Steinberg '88, author of The Gatekeepers, and Eric J. Furda, Dean of Admissions at the University of Pennsylvania, seek to inform discussions between parents and children on the journey to higher education.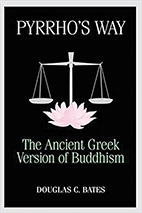 Douglas C. Bates '81
Pyrrho's Way The Ancient Greek Version of Buddhism
The ancient Greek philosopher Pyrrho modified Buddhism to create a method of ending psychological suffering compatible with Greek rationalism and requiring no meditation. Pyrrho's Way is the first modern introduction to Pyrrhonist practice.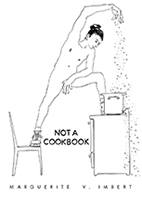 Marguerite Imbert '11
Not a Cookbook
Not a Cookbook offers readers a guided journey through cooking without recipes, complete with writing and drawing prompts to explore your inner world as well as your kitchen's. Written by Marguerite Imbert '11, a former chef and food writer, the book is available to purchase on margueritevimbert.com/shop beginning this fall.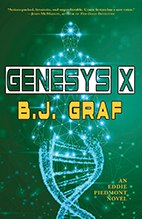 Dr. Beverly Graf '77
GENESYS X
Part noir science-fiction, part twisted new take on Greek myth, GENESYS X is a page-turning police procedural featuring Detective Eddie Piedmont & set in the nefarious world of black market reproductive technology. Available at Fairwoodpress.com, Amazon, & a bookstore near you.
If you are a Dartmouth alum, faculty or staff author, we welcome you to promote your book in Dartmouth Alumni Magazine's special advertising section, the Dartmouth Alumni Bookshelf. Highlight your book to 59,000 avid DAM readers in an upcoming issue.
Promotion Package Includes:
• A full color photo of your book jacket
• Your name and class year/Dartmouth affiliation
• The title of your book
• 250 characters of text to describe your book
• Marketing in both print and online versions of DAM
For more information, please contact :
Chris Flaherty
advertising@dartmouth.edu
(603) 646-1208