New Books By Alumni Authors
Special Advertising Section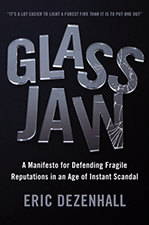 Eric dezenhall '84
Glass Jaw
In an age when scandal can destroy a company's brand or anyone's reputation in an instant, GLASS JAW is an Art of War guide to modern crisis management. Dezenhall analyzes scandal and demystifies the paper tiger "spin" industry, offering lessons, corrective measures, and counterintuitive insights.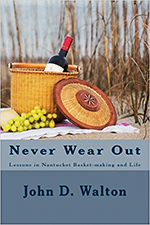 John D. Walton '55
Never Wear Out
A heart-warming tale of friendship, history and craft made while studying under world-renowned Nantucket basket-maker Harry Hilbert. Journeying back to the rollicking seas of whaling days and projecting forward to the future of a trade nearly extinct, Never Wear Out is a must-read for collectors and new fans alike.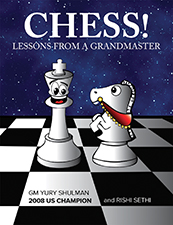 Rishi Sethi '11
Chess! Lessons from a Grandmaster
This book introduces the beginner to the magnificent game of chess. It is an excellent handbook where a grandmaster and his student share the foundation of their technical knowledge. Each chapter builds a mathematical understanding of chess while explaining to the beginner the logic behind each move.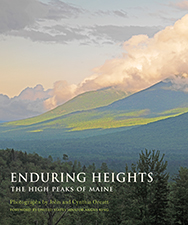 John R. Orcutt '59
Enduring Heights
Ninety fine art photographic plates reveal the moods and seasons of Maine's High Peaks' stunning landscape. Through this collection, the Orcutts aspire to foster in our consciousness the need to tread softly on our natural heritage. Includes maps, a conservation essay and foreword by U.S. Senator Angus King '66.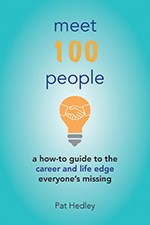 Pat Lippoczy Hedley '83
Meet 100 People
We need to meet people in person to establish genuine, meaningful and long-lasting relationships. Meet 100 People provides motivation, inspiration and practical advice for building your network now with stories, anecdotes and exercises. A must-read for career success and life-long value.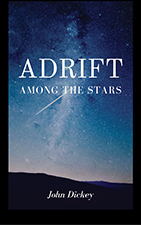 John Dickey '63
Adrift Among The Stars
Astronomy, biology and geology are combined in Earth: A Narrative in Verse and The Solar System: A Tour in Verse to describe the histories and possible futures of terrestrial life, Earth and the Solar System. These poems celebrate more than two centuries of progress in earth and planetary sciences.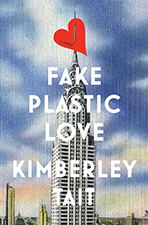 Kimberley Tait '01
Fake Plastic Love
Fake Plastic Love is the transporting story of bright young Dartmouth graduates tested by the unsentimental realities of millennial life. Publishers Weekly calls it "remarkable…with sweeping nods to Fitzgerald and other writers of the Gilded Age, Tait's debut novel sparkles with vitality and conscience."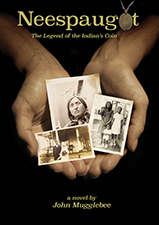 John Mugglebee '77
Neespaugot, The Legend of the Indian's Coin
A sweeping historical saga based on the author's own ancestors—Native American, African American, Scots-Irish, Chinese and Russian Jew.  The novel spans four centuries of adventures linked by the first coin ever minted in the New World and the will to overcome.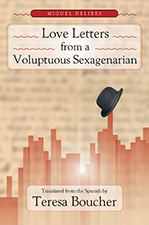 Teresa Boucher '85
Love Letters from a Voluptuous Sexagenarian
Eugenio, a 65-year-old virgin, begins an epistolary romance with Rocío, a widow whose son is researching censorship of the press under Franco in Spain. Translated by Boucher, Delibes's novel weaves an ill-fated love story with an exposé of the state of journalism under an authoritarian regime.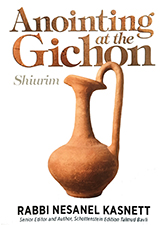 Nesanel (Stephen) Kasnett '67
Anointing at the Gichon
Addressing familiar (and not-so-familiar) biblical narratives from a fresh and mature perspective, this eclectic mix of essays draws from classic Rabbinic sources and commentaries to arrive at highly original interpretations. Available at zbermanbooks.com.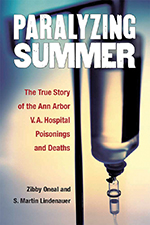 S.Martin Lindenauer '54
Paralyzing Summer
In 1975 an alarming number of patients at the Ann Arbor Veterans Hospital began experiencing mysterious respiratory failures that left 10 dead and over 30 more clinging to life. A gripping  account of poisonings and the controversial investigation and trial of two nurses. A true story co-written by Zibby Oneal, wife of Bob '54.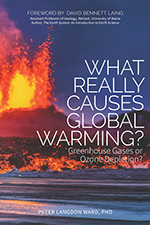 S. Alexander O'Keefe '80
What Really Causes Global Warming? Greenhouse Gases or Ozone Depletion?
An important and readable re-examination of the basic physics of climate change detailing mistaken assumptions underlying greenhouse theory, extensive evidence for how ozone depletion warms Earth, and revolutionary new insight into how light travels via resonance.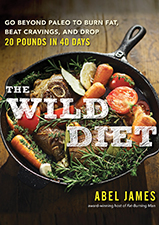 Abel James Bascom '06
The Wild Diet
Can you really lose 20 pounds in 40 days while enjoying real butter, juicy burgers, chicken parmesan, chocolate,  cheesecake and red wine? Take it from Fat-Burning Man, burning fat can be a lot of fun. New York Times & #1 Amazon bestseller featured in People magazine, Women's Health and ABC Television.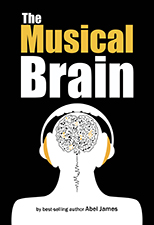 Abel James Bascom  '06
The Musical Brain
In this multidisciplinary review of academic literature, Abel James explores neuroscience, linguistics, perception and challenges a wide range of eminent thinkers to uncover the origins of music and explore its profound effects on the human brain. The Musical Brain is a technical review of extraordinary breadth.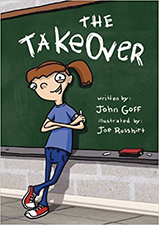 John Goff '93
The Take Over
A proven valuable tool when addressing relationships, teamwork and accountability, The Take Over shows how unexpected friendships blossom when Libby and her classmates are challenged with the greatest question of their school career: what happens when the biggest bully in the school happens to be your teacher?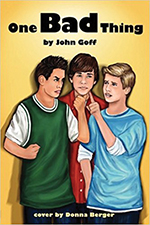 John Goff '93
One Bad Thing
One Bad Thing weaves the relationships of a target, bystander and bully through the halls of school. A journey of self-exploration, growing pains and consequences discovering the importance of behavior, perception and friendship as they learn the skills to meet the challenge of whether or not to do One Bad Thing.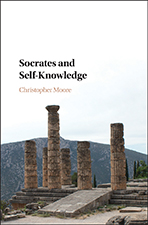 Christopher Moore '02
Socrates and Self-Knowledge
This first systematic study of Socrates's reflections on self-knowledge examines the ancient precept "know yourself" and, drawing on Plato, Aristophanes and Xenophon, reconstructs and reassesses the arguments about self-examination and moral maturity at the heart of the Socratic project.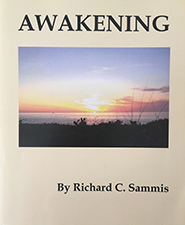 Richard C. Sammis '70
Awakening
A young Dartmouth graduate, Charlie Scudder, comes of age on the eve of the U.S. entry into WWII. His cherished experiences at the College do not fully prepare him for future events that present both moral and physical challenges having profound consequences for a number of people, including himself.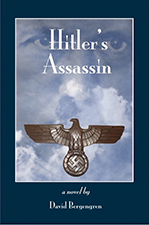 David Bergengren '68
Hitler's Assassin
"The densely packed story, mixing the fictional with the historical, features effective pacing — the author takes his time—and solid prose...Ironies abound...The denouement ties things up nicely. A satisfying tale about a German (war crimes) defendant and an American journalist; an impressive first novel."  —Kirkus Reviews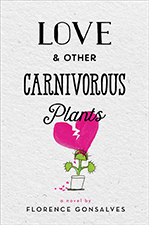 Florence Gonsalves '15
Love & Other Carnivorous Plants
A darkly funny debut about a nineteen-year-old girl who's consumed by love, grief, and self-destructive behavior, Love and Other Carnivorous Plants captures the painful turning point between an adolescence that's slipping away and the overwhelming uncertainty of the future. Forthcoming May 15, 2018.
If you are a Dartmouth alum, faculty or staff author, we welcome you to promote your book in Dartmouth Alumni Magazine's special advertising section, the Dartmouth Alumni Bookshelf. Highlight your book to 59,000 avid DAM readers in an upcoming issue.
Promotion Package Includes:
• A full color photo of your book jacket
• Your name and class year/Dartmouth affiliation
• The title of your book
• 250 characters of text to describe your book
• Marketing in both print and online versions of DAM
For more information, please contact :
Chris Flaherty
advertising@dartmouth.edu
(603) 646-1208