New Books By Alumni Authors
Special Advertising Section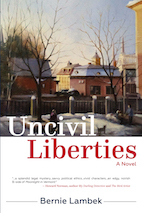 Bernie Lambek '77
Uncivil Liberties
This legal and literary mystery set in Montpelier, Vermont, explores hate speech and free speech, cyber-bullying and privacy, and religious and sexual freedom. Howard Norman, author of The Bird Artist, calls it "a splendid legal mystery with savvy political ethics and vivid characters."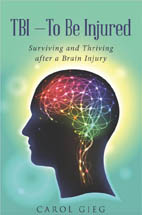 Carol Gieg '79
TBI - To Be Injured
Brain injury has been much in the news lately. Research has revealed a great deal about its prevalence and cause. This is Carol Gieg's personal account, how she survived and is thriving after being struck by a car and having brain surgery. She offers tools to inspire others not to surrender to what they assume is their fate.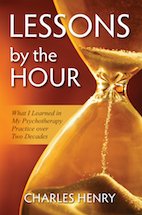 Charles Horn '66
Lessons by the Hour
Come eavesdrop on what actually transpires in a psychotherapy session. Have you ever thought about seeing a shrink? This book of actual dialogues between a psychotherapist and his real clients throws open the therapist's door and takes a peek into the untold stories from the couch.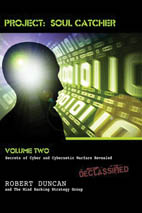 Robert Duncan  '98
Project: Soul Catcher. Secrets of Cyber and Cybernetic Warfare Revealed
Volume 2 details the CIA's practices of interrogation and cybernetic mind control in its pursuit to weaponize neuropsychology. It covers the art of bio-communication war. Human beings are complex machines, but their inner workings have been deciphered.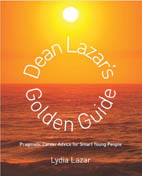 Lydia Lazar '81
Dean Lazar's Golden Guide
This book is designed to help young people find opportunities to be paid to think and continue to develop their skills. It offers a supportive, warm and engaging tone with guidance for developing the habits of mind and effective behaviors that lead to career success—no matter what profession or field of inquiry.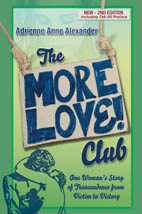 Adrienne Anne Alexander '76
The More Love Club
A true life scandal based on real characters and real events, The More Love Club is my story.  While my purpose has never been to name names, it is time.  In identifying as an incest survivor, I expose the human heart and its ability to expand and grow beyond all circumstance. Find it online at www.themoreloveclub.com.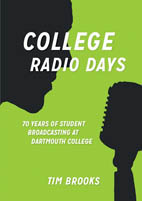 Tim Brooks '64
College Radio Days (second edition)
Dartmouth's long and colorful history of student broadcasting, from WFBK in the 1920s (banned by the President) to DBS in the 1940s, WDCR from 1958, WFRD from 1976, and WebDCR today. Here are the battles, the triumphs, and more than 700 active students who made this one of the best known sounds on campus.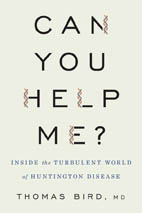 Thomas Bird '64
Can You Help Me? Inside the Turbulent World of Huntington Disease.
From his 40-year experience, Dr. Bird shares the surprising, insightful, challenging, and even encouraging stories of patients and their families who live with this often devastating genetic disease of the brain.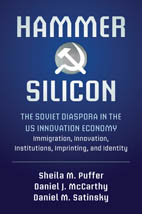 Daniel J. McCarthy '54
Hammer and Silicon
A deep look at the untold story of the significant contributions of technical professionals from the former Soviet Union to the U.S. innovation ecomomy, particularly in the sectors of software, social media, biotechnology and medicine. Over 150 interviews provide valuable insight into the impact of immigration on U.S. development.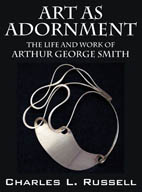 Charles L. Russell '51
Art as Adornment The Life and Work of Arthur Smith
A splendid documentary writing about the life and work of Arthur Smith, a prominent player in the Modernist jewelry movement. With over 150 illustrations, this book takes you on the awe inspiring journey of how Arthur rose above the fray and achieved extraordinary success.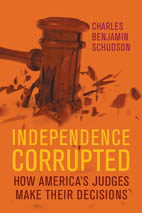 Charles B. Schudson '72
Independence Corrupted How America's Judges Make Their Decisions
Judge Schudson takes us behind the bench and into chambers to expose how judges really make their decisions in real cases—trials, sentencings, and appeals. He sounds the alarm to protect judicial independence before it's too late.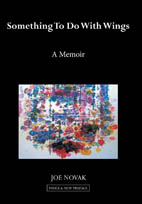 Joe Novak '52
Something To Do With Wings: A Memoir
Joe Novak practiced tax law in San Juan, Puerto Rico in the 60s & 70s. In 1981, in NYC, he became a full-time painter focusing on color and light, garnering major art world recognition. His message: A positive attitude, being open, passionate, believing in oneself, and coming from love in dealing with others lead to happiness in life.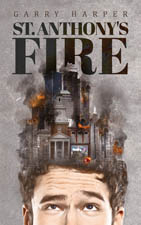 Garry Harper '10
St. Anthony's Fire
John is caught in the middle of a political movement unwittingly started by one friend and a religious movement unwittingly started by another. A wickedly sardonic satire of the absurdities of 21st-century society. Available now on Amazon or StAnthonysFire.com.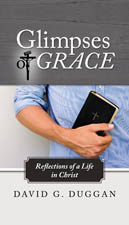 David Duggan  '73
Glimpses of Grace
Dartmouth College figures prominently in my spiritual journey from cultural Christian to believer in the truth of the Gospel. The author recounts this journey in Glimpses of Grace and invites readers on their own way to faith. Available in print or as an e-book on Amazon.com.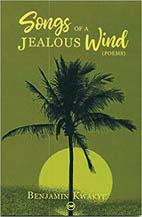 Benjamin Kwakye '90
Songs of a Jealous Wind
Described by renowned scholar Professor Eustace Palmer as a book that "continues to reinforce [Kwakye's] claim to being incontestably in the front rank of African writers," this collection is a rich testament to Africa's oral tradition and the beauty of its natural world.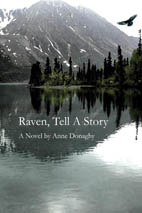 Anne Thomas Donaghy '77
Raven, Tell A Story
A gifted healer in her village, Tessa Ravenwing leaves to become a pilot in the resistance against Orion, the private military contractor running the U.S. and glorifying white supremacy and weapons. With some help from unusual friends, she tries nonviolence as a weapon against violent tyranny.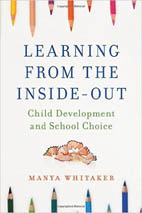 Manya C. Whitaker '06
Learning From The Inside-Out
This book empowers parents to make developmentally appropriate educational decisions by uniting principles of child development with learning theories. Whitaker ensures that parents fully understand how their child's unique cognitive and social needs align with specific schooling models.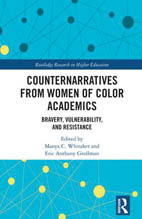 Manya C. Whitaker '06
Counternarratives From Women of Color Academics
Changing the discourse about women of color academics from a focus on trauma and survival to courage and thrival. 28 women share how they leveraged their professional positions to challenge the status quo through scholarship, teaching, service, activism and leadership.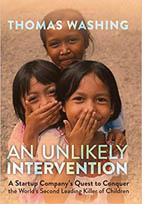 Tom Washing '63
An Unlikely Intervention
Washing chronicles the story of how a group of tenacious and dedicated entrepreneurs created an innovative remedy to improve the lives of millions. Their quest serves as a potent reminder that we can serve the world in the most humane and hopeful way when we build businesses that do well by doing good.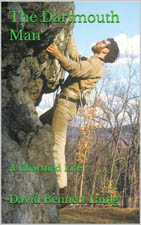 David Bennett Laing '62
The Dartmouth Man A Charmed Life
What does the only son of a Dartmouth professor make of his education? This book reveals the unorthodox experiences of one such Son of Dartmouth, including stories about famous men, skiing, sailing, rocketry, snake collecting, college teaching, and much more.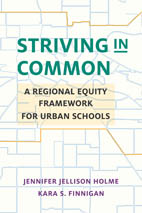 Kara S. Finnigan '90
Striving in Common: A Regional Equity Framework for Urban Schools
This book sets forth an ambitious agenda for improving urban schools. According to Jeannie Oakes, professor emeritus (UCLA) and former president of the American Educational Research Association, "If you read only one book about educational inequality, make it this one!"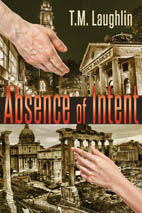 Tom M. Laughlin '68
This is a romantic drama about a young Boston couple confronting many daunting social, business and family challenges in the second half of the 20th century.  Their suspenseful journey winds through Boston's Back Bay, Italy, and Hanover, NH. Available for purchase on all e-book sites.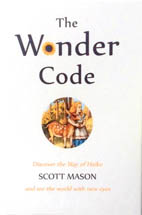 Scott Mason '74
The Wonder Code: Discover the Way of Haiku
Experience and understand the planet's fastest-growing form of poetry from one of America's most honored haiku poets and the winner of the top book award from The Haiku Foundation and the Haiku Society of America. Learn more and order at thewondercode.com.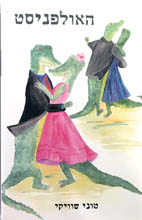 Tony Choueke '68
The Hebrew Student
The Hebrew student is your everyman, naïve and unassuming. Thirty humorous episodes take the reader through the culture, both Israeli and Arab in which all sides would do better with a good laugh.  The book is written in the Hebrew language, and a free copy can be obtained from tchoueke@aol.com.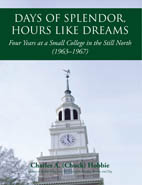 Chuck Hobbie '67
Days of  Splendor, Hours like Dreams: Four Years at a Small College in the Still North
A detailed and frank memoir of college life in the last decade of Dartmouth's all-male culture recounts the minutiae of courses; friendships with classmates, dates, and faculty; academic, social, musical, and sporting events; and Chuck's evolving affection for Dartmouth.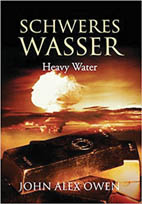 Alex Owen '75
Schweres Wasser is a detailed story of a joint Allied mission to recover Nazi atom bomb secrets before the Soviet Russians. With a believable plot this is a convincing espionage novel. "An interesting, captivating, thrilling ride," says Reader Views.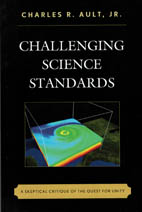 Charles "Kip" Ault '72
Challenging Science Standards: A Skeptical Critique of the Quest for Unity
Do the diverse practices of the sciences make the standardization of school science untenable? With a deft historical awareness, the author demonstrates how prioritizing what all sciences have in common, a consequence of the demands for accountability, obscures their vital differences.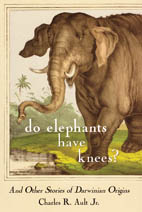 Charles "Kip" Ault '72
Do Elephants Have Knees? And Other Stories of Darwinian Origins
Inspired by Darwin as a swashbuckling worm scientist, the author skillfully invokes whimsical children's stories to frame serious Darwinian thoughts. For example, a cow begins the tale of a whale and hippo's common ancestry. Every curious adult's inner child will enjoy this playful approach.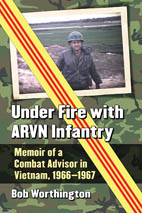 Bob Worthington '59
Almost 3,151,000 military served in Vietnam, 66,399 were combat advisors. They lived and fought with Vietnamese combat units.  Worthington functioned as senior advisor to an ARVN infantry defense force and then with a rapid reaction infantry battalion.
If you are a Dartmouth alum, faculty or staff author, we welcome you to promote your book in Dartmouth Alumni Magazine's special advertising section, the Dartmouth Alumni Bookshelf. Highlight your book to 59,000 avid DAM readers in an upcoming issue.
Promotion Package Includes:
• A full color photo of your book jacket
• Your name and class year/Dartmouth affiliation
• The title of your book
• 250 characters of text to describe your book
• Marketing in both print and online versions of DAM
For more information, please contact :
Chris Flaherty
advertising@dartmouth.edu
(603) 646-1208