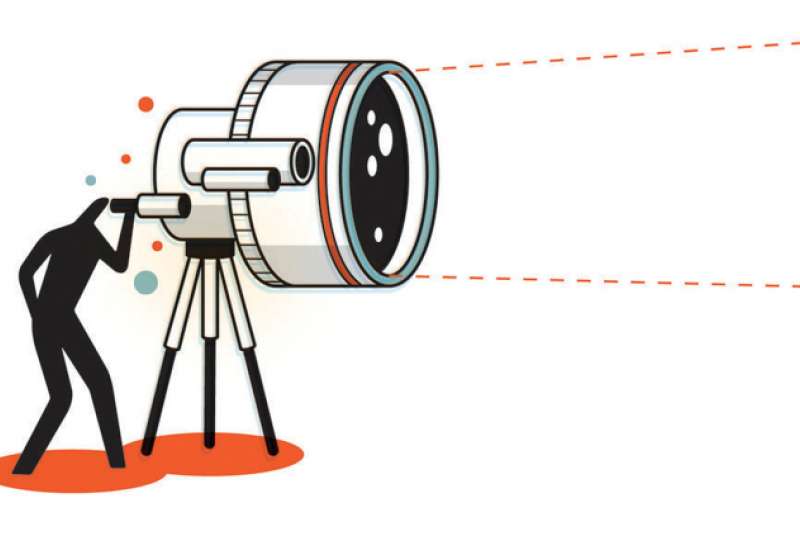 Looking Ahead
A forecast for the future of the College.
Not every Dartmouth president is lucky enough to preside over the institution during a significant anniversary year, yet every president who does feels compelled to look toward the future. I eagerly anticipate a campus dialogue planned for June 15, when the deans of the arts and sciences, graduate and advanced studies, and the professional schools will join chair of trustees Laurel Richie '81 and me for "Disrupted or Disruptor: Dartmouth in a Changing World," a public roundtable discussion of the future we want for our institution. 
It's impossible to predict what the next 250 years will bring. Those who signed the Dartmouth charter in December of 1769 could never have envisioned the richness of intellect, backgrounds, and activities that characterize today's campus and community, nor could they have predicted the impact that this institution would have on the world two and a half centuries later.
They were focused on the four students who would comprise the inaugural Dartmouth class of 1771: four white males who hailed from New Hampshire and adjoining states. Three were preparing for the clergy, one was preparing for the law.
By contrast, the class of 2019 is 1,100 strong, representing all 50 states and more than 50 foreign nations. They are an equal mix of men and women, and 40 percent are people of color. They will earn undergraduate and graduate degrees in more than 60 concentrations, many in subjects such as computer science that would surely exceed the wildest imaginations of those first four graduates.
Attempting to predict the future may seem futile, but, in truth, it is what drives us forward. Education is, by its nature, a future-oriented endeavor. The choices we make today enable us to realize our ambitions tomorrow.
Predicting the future may seem futile, but it is what drives us forward.
When President John Kemeny gave the Convocation address my freshman year, he pondered the essence of our beloved College—the characteristics that would likely endure forever. 
He ventured that there were two. 
First, there is a profound sense of place. Kemeny spoke of the beauty and majesty of our north woods setting and how it humbles and inspires. Second, he noted the close-knit relationship between faculty and students based, at its core, on deep intellectual engagement. 
Both of those elements are timeless and, nearly 50 years later, remain at the core of who we are.
As I think about the Dartmouth of the future 50 or even 250 years from now, I have four predictions. 
First, we will see greater value placed on developing within our students a quality of mind to last a lifetime. By that I mean the ability to think critically, to communicate and collaborate effectively in a global context, to fully understand the interconnectedness among cultures, forces, and disciplines, and apply that knowledge to the challenges they face. And the liberal arts will increasingly be recognized as the best preparation for graduates to lead with creativity and confidence in a volatile and complex world. 
Second, some of the key issues in which we are investing right now—finding cures for cancer, meeting the world's energy demands sustainably while protecting our planet—will be far less urgent because Dartmouth will have played a leading role in addressing them. Dartmouth will have moved on to new issues we cannot currently imagine. 
Third, we will be operating in an academic environment truly without boundaries. Collaboration across disciplines and generations and with the world beyond our campus will dominate the intellectual life of our community.
Finally, Dartmouth's pioneering spirit will be visible in every aspect of our work and deliver an exponentially greater impact in the world than it does today.
If there is a basis for my claims, it lies in one of the greatest lessons from my Dartmouth experience. Professor emeritus Jere Daniell '55 taught me that history informs the present and helps to predict the future. By that measure alone, the future for Dartmouth is indeed bright.             
Illustration by Harry Campbell