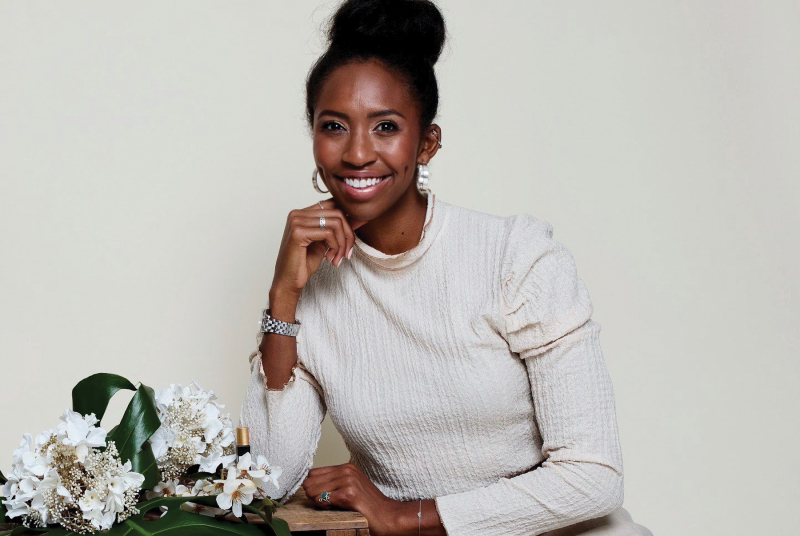 Scent of Success
Fragrance maker Keta Burke-Williams '15 launches new line.
Toasted almonds, honeysuckle, ginger—for Burke-Williams, cofounder of Aspen Apothecary, memorable aromas spark stories. "My daydreams or my thoughts always include some sort of smell," she says.
When she and her sister, Kaja, found refuge during the pandemic at their parents' home in Dayton, Ohio, they picked up a familiar conversation: the power of scent to evoke memories and emotions. Their Jamaican-born mother inspired their shared interest when they were young with a favorite tale of a walk in Tunisia redolent with the fragrance of night-blooming jasmine. 
Burke-Williams, who majored in Portuguese modified with religion, never imagined they would start a business that makes fragrances with clean ingredients—free of phthalates and other additives that might make you sneeze or give you a headache—and infused with calming CBD. "Maybe it's because of our half-immigrant heritage, we're told to work hard and fit in, not to innovate," she says. But at Harvard Business School an entrepreneurship professor's emphasis on the varied backstories of people who build businesses changed her outlook. 
In summer 2020 she and her sister participated in the Clean Beauty Summer School, which Amy Liu, CEO and founder of Tower 28 Beauty, launched to help women of color grow small businesses developing clean beauty products. The sisters impressed Liu. "One true differentiator was their emotional intelligence," Liu says. 
Each of Aspen Apothecary's perfumes starts with a story: A woman wearing a leather jacket and smelling faintly of bourbon walks out of a small, smoky Kentucky bar and catches the scent of cherry blossoms. With that reverie in mind, the sisters worked with a chemist, playing with scents such as bourbon, cherry blossom, and honey to create Bloom.
The products are sold online and in stores in Boston and Seattle. Burke-Williams, who earned her M.B.A. in May, moved to New York City in August to raise capital and expand Aspen Apothecary into retail locations there.