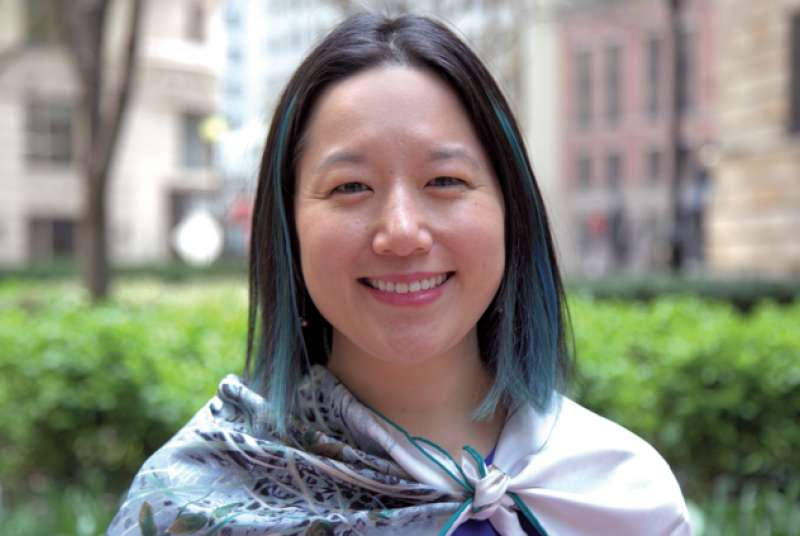 Justice for All
A world of equals is the goal of fundraiser Evelyn Chen '01.
Every year, 12 million young women are forced to marry before the age of 18. At the nongovernmental organization Equality Now, where Chen is director of development, 55 policy experts and attorneys fight for laws in 49 nations to stop the practice of child marriage and other human rights violations, such as sex trafficking and female genital mutilation.
"People seem genuinely surprised that every issue Equality Now works on happens in the United States," says Chen, who's based in New York City. Child marriage, she points out, is an issue even in places such as New Hampshire. Until January 2019, the minimum age to marry there was 13 for girls and 14 for boys—with the consent of a parent or guardian. The age is now 16 for both sexes.
"Laws are a statement of your worth by your government," Chen explains. "If the law does not treat you as an equal citizen with equal rights, then it is very difficult to get safety, security, and justice. It is critical to make sure the terrible laws—such as 'marry your rapist' laws that protect perpetrators of violence—are overturned."
Chen, who majored in English, says what drew her to Equality Now and fuels her passion is its focus on systemic change. She came aboard in 2017 after fundraising for New Yorkers for Parks; Panthera, which saves wild cats; and the Nature Conservancy.
One of her primary missions, says Chen, is "connecting all the dots"—finding people interested in gender equality and identifying ways they can support the organization, whose annual budget is $7 million. "Like any nonprofit, the point of Equality Now is to work ourselves out of business," says Chen. "That'll be a great day, because when men and women are treated equally, societies are more peaceful and prosperous," she says.