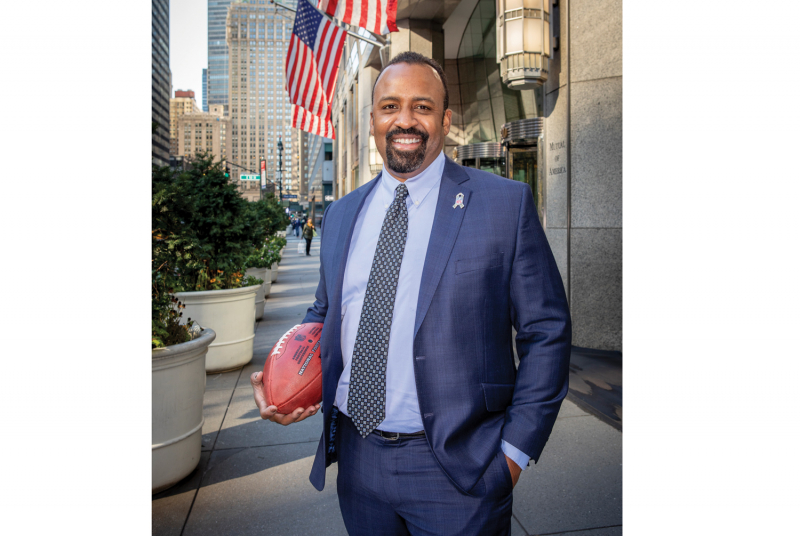 Tackling Justice
NFL hires an impact player in Jonathan Beane '92.
"I want to make things better," says the League's new senior VP and chief diversity and inclusion officer. "I want to make an impact."
Beane's goal is to position the NFL as the leader in diversity, equity, and inclusion throughout the sports industry. "In perception and practice," he says, "we want the best talent and diversity on and off the field and with an extremely strong connection among fans, players, and owners in purpose, mission, and goal."
A wide receiver on Dartmouth's 1990 Ivy championship team, Beane worked as a diversity proponent for Time Warner and 21st Century Fox, among other firms, before starting his new job in September. A history major, he has two master's degrees and a doctorate—and one other handy credential: "I absolutely love the game of football," he says.