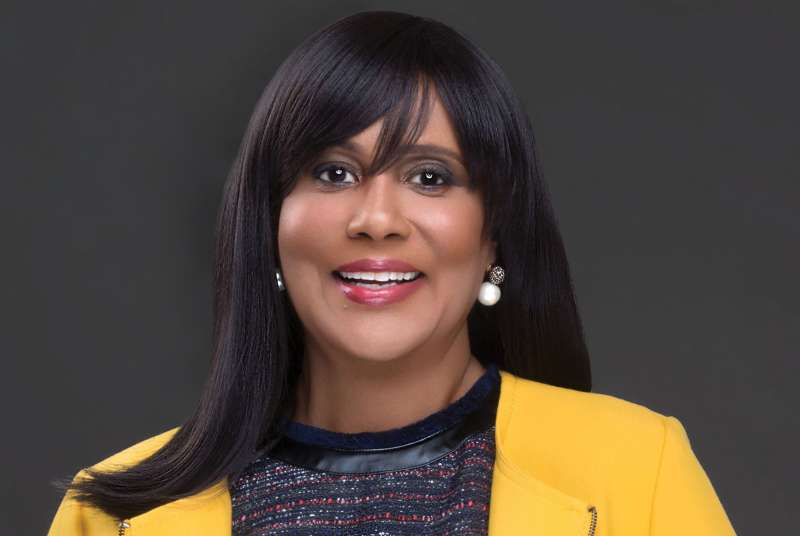 Growth Opportunity
Sharon Ali '76 takes a medical marijuana startup from seed to sale.
"This is the next frontier in healthcare," says Ali, CEO of Prime Wellness of Pennsylvania, which grows, packages, and distributes medical marijuana in the Keystone State. "It's an opportunity to grow a business that has an indelible impact on people's lives."
Ali came to the startup in 2017 after 25 years in strategic planning and brand management at Johnson & Johnson, Procter & Gamble, and PepsiCo. "We want to provide the best medical marijuana in the market," she says. "It's a life-altering business."
Her company—one of the first in the state to be awarded a grower permit, in 2017—operates out of a new 30,000-square-foot, indoor agricultural facility near Reading and has won approval for a second 25,000-square-foot greenhouse.
Growing marijuana is "a fairly involved, multi-layered process," says Ali, a history major who earned her M.B.A. at Columbia. "It includes planting seeds with various nutrients and certain lighting conditions, and there's the cultivation process. We've obviously got a crackerjack security team."
"This industry is fraught with misperception."
Prime raises strains exclusively for state dispensaries and released its first products last summer. They included vape cartridges sold under the Prime brand name with monikers such as Citrus Haze, Cookies & Chem, Cherry CBD, and Afghan Blend. Prime supplies the majority of the state's 40-plus dispensaries. "It seems like a new one opens on a weekly basis," she says. "We have folks who are traveling miles to get our products."
Under the state's medical marijuana program, these pot prescriptives treat symptoms such as chronic pain and nausea related to 21 conditions that include cancer, epilepsy, glaucoma, autism, HIV/AIDS, multiple sclerosis, and posttraumatic stress disorder. More than 800 doctors have been approved to participate, and more than 80,000 patients have registered in the past 18 months. Prime estimates it will have reaped $80 million in 2018 retail sales. Ali points to industry data that suggests medical marijuana will be a $1.2-billion market in Pennsylvania by 2025. (Pennsylvania is one of 33 states and the District of Columbia that have legalized medical marijuana.)
More than 60 percent of Americans believe medical marijuana should be legal, she says. "There will be a fairly substantial increase in that number over time because people are starting to appreciate the incredible lifesaving benefits of the product," says Ali. "This industry is fraught with misperception. There's an incredible opportunity to educate people."
Prime prides itself on an eco-friendly cultivation process free of pesticides and plant-growth regulators. It raised its first crop from seeds, rather than clones or clippings from mother plants, to extend the growing cycle, stifle disease, and stimulate a bigger harvest. "We're also seeing excellent results in terms of potency," Ali adds.
The company's mission, she says, is to be "the premier grower-processor in Pennsylvania." Her parent company is Acreage Holdings, one of the nation's largest owners and operators of growers, processors, and dispensaries.
Ali credits her substantial background in branding and consumer engagement with giving her the depth of experience needed to lead a new company in a new growth industry. "There's this whole notion of—how do you take a product from conception and bring it to life in the marketplace? I really feel this is an incredible opportunity."
Heather Salerno is a freelance writer based in the New York City area.