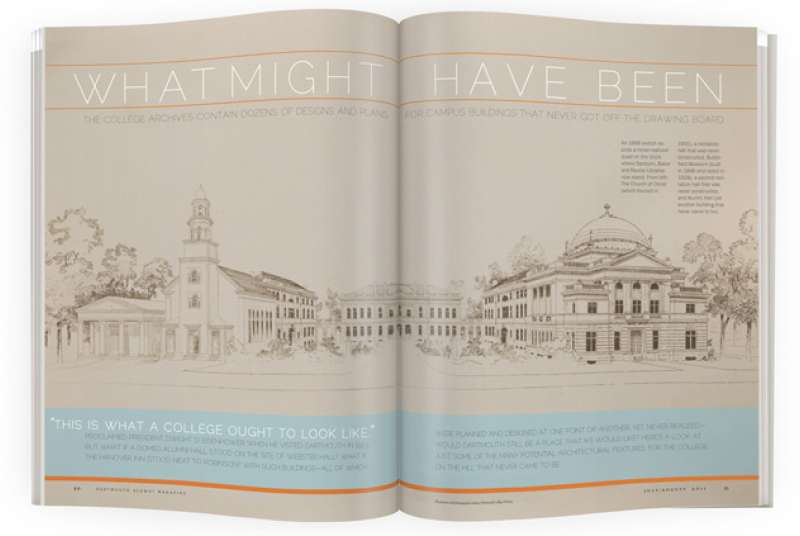 What Might Have Been
The College archives contain dozens of designs and plans for campus buildings that never got off the drawing board.
"This is what a college ought to look like" proclaimed President Dwight D. Eisenhower when he visited Dartmouth in 1953.
But what if a domed Alumni Hall stood on the site of Webster Hall? What if the Hanover Inn stood next to Robinson? With such buildings—all of which were planned and designed at one point or another, yet never realized—would Dartmouth still be a place that Ike would like? Here's a look at just some of the many potential architectural features for the College on the Hill that never came to be.