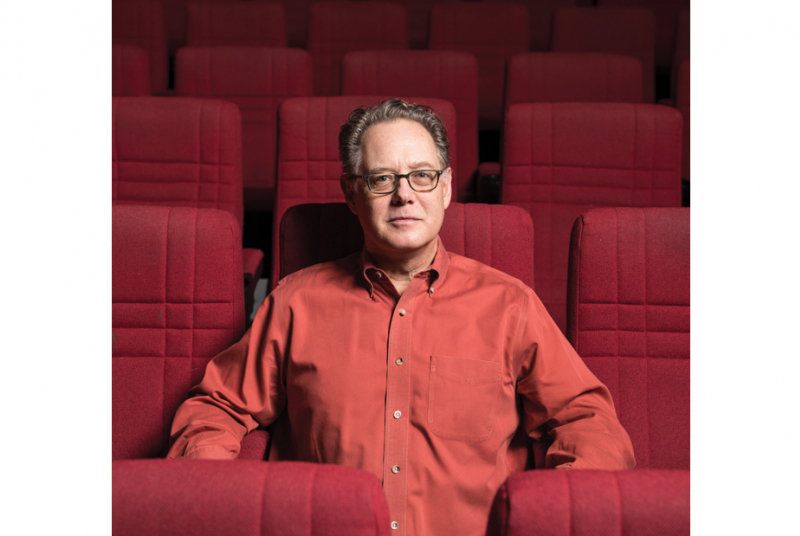 Worth Watching
Movie critic Ty Burr '80 goes solo.
If picking a movie from a long list on a streaming service feels like a stumble in a dark aisle, Burr can help you find a seat. Last summer the former film critic for The Boston Globe pulled back the curtain on Ty Burr's Watch List, his new email newsletter, in which he recommends indie hits, foreign favorites, and mainstream action flicks. 
A self-described "film geek," Burr planned to become an actor until he took a pivotal movie class with professor Arthur Mayer. Burr took a year off and singlehandedly ran the Dartmouth Film Society (when J.D. Salinger was a regular patron) and later studied cinema at NYU. Writing jobs at Cinemax and Entertainment Weekly magazine followed graduation. 
Leaving a top-tier job in journalism was tough for Burr, a Pulitzer Prize finalist in 2017 for criticism. But his work at the Globe, which focused on films shown in theaters, felt increasingly anachronistic in an age when many moviegoers prefer to get their Hollywood at home.
"Movies are meant to be seen on a big screen because they are so relentlessly visual. So the fact that they're now experienced on small screens makes me sad," says Burr, 64, who lives in Newton, Massachusetts, with his wife, Lori Yarvis '82. "But it's like an old man yelling at the moon to stop the tides."