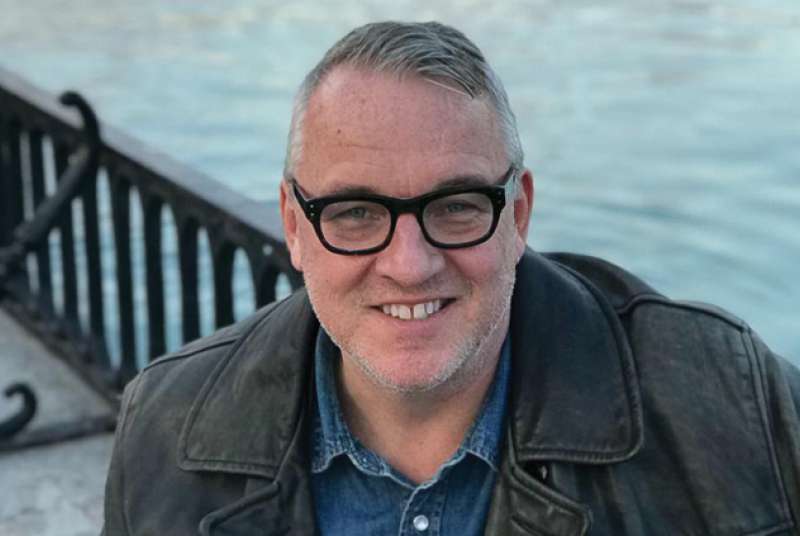 Star Turn
Hollywood taps Guggenheim exec Brendan Connell '87.
When he was growing up, Connell admired silver screen icons such as Barbra Streisand and Sophia Loren. Now he's the new chief operating officer of the soon-to-open Academy Museum of Motion Pictures. Stars look up to him, expecting him to oversee every aspect of the museum's management as it prepares to roll out its red carpet later this year. The feeling has been surreal for Connell. "Laura Dern is on our board, and she hugs me when she sees me. Sometimes I can't believe that," he says.
The 300,000-square-foot museum on Wilshire Boul-evard in Los Angeles will be the world's largest museum devoted to the history of movies and moviemaking.  "One of the pairs of the ruby slippers from The Wizard of Oz will be on display," says Connell. "As someone who loves film history, that's what I'm most excited about." The sequined shoes will be part of the museum's inaugural exhibition, Where Dreams Are Made, which will showcase some of the museum's most famous objects, including the doors from Rick's Café Américain in Casablanca and a life-sized shark used in the making of Jaws.
Connell took the helm last year, leaving New York's Guggenheim Museum after an 18-year career as a deputy director. He earned a law degree at New York University in 1993, and his entertainment industry career began in 1998 when he worked pro bono to help low-income New York City artists, filmmakers, and actors. 
Connell is putting in long hours to ensure the museum is ready for its opening later this year. "I am constantly running around the construction site," says Connell. "I wear work boots with my suit. No time to change."