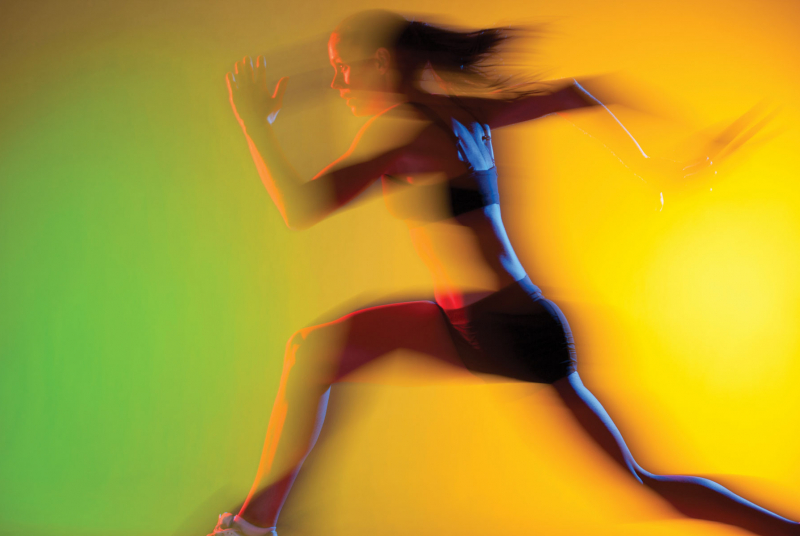 Ask the Expert: Find Your Mental Strength
Spencer Brown | Director of Strength and Conditioning
There's more to strength and conditioning than just hitting the weight room several times a week. Brown works with every Dartmouth team to design custom fitness regimens based on how each sport stresses the body. Injury prevention is a major focus. "You have to build a year-round training program that works around all those stresses so you're not burning athletes out," says Brown, who has worked at the College since 2014. "We usually see issues around certain times when academic stress is very high, around midterms and finals." Here's what else he's learned.
Just Breathe
Student athletes live in a stressful environment. When they walk in the doors of the weight room we want them to leave all that other stuff outside and just be here right now. Our rugby team was in here the other day, and one of our strength coaches had them just lying on the ground with rain sounds on the sound system to decompress a little bit. We had the football team do what we call crocodile breathing: just lying on your stomach with your head on your hands and focusing on belly breathing, taking deep breaths in and out as big as you possibly can. It usually goes for a minimum of about two minutes. Most of the guys fall asleep in that two minutes—which tells you a little bit about their fatigue levels.
Seek Balance
We educate athletes on doing the right type of training at the right times. If you're doing a conditioning session, it's not a smart idea to try to do a speed workout right after you just did conditioning. You're not actually getting faster. You're probably wasting your time, but you can do some other technical things. It's a matter of teaching them how to manage those different stresses at the right times.
Speed Is in the Details
Small technical things are the key to developing speed: understanding how to use your arms properly or what your stride or hip position looks like when you're trying to run faster. We can make you faster just by fixing some little things, without actually having to improve any physical fitness. For example, our Nordic ski team does a lot of trail running. So it's teaching them how to keep their hips tucked underneath them or how where their foot strikes the ground impacts the likelihood of getting knee pain or ankle pain. You can fix some of those issues just through running form. 
Don't Be a Copycat
We fight the social media battle all the time, where a kid sees some high-level athlete or trainer doing something and then they're like, "We should be doing this." And we have to explain either why they're not doing those things right now or maybe why it's similar to something that we do currently. For instance, LeBron James was on a VersaClimber a couple of years ago doing training. LeBron James was a great basketball player before he got on the VersaClimber. It's a good way of doing non-impact conditioning—maybe for some of those athletes who play on hard surfaces and have knee or joint problems. It's a great tool, but it's not the reason why James is great at basketball.