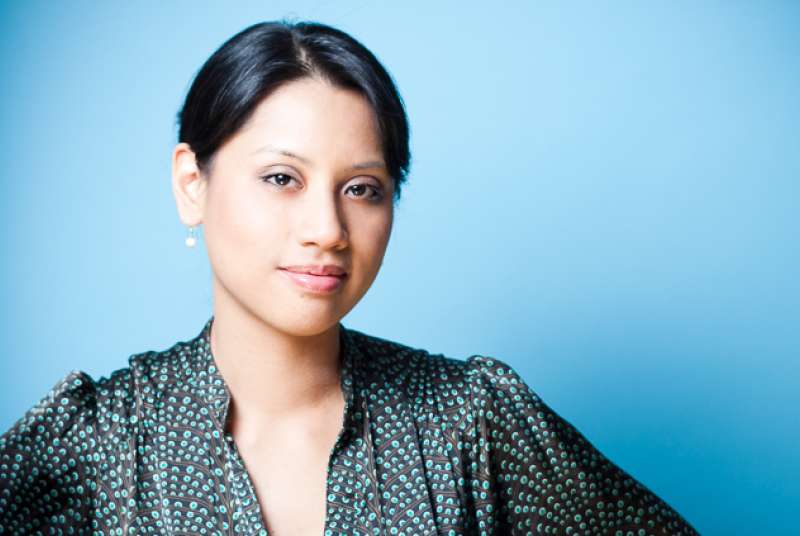 Notes from the Life of a Musician
A violist returns to perform at her alma mater.
As I prepare to return to Dartmouth in November to perform with my ensemble, the Villiers Quartet, I look back at the serendipitous events that have led me to this moment. I like to think that key moments in my life were a direct result of being a student at Dartmouth. Maybe these moments were simply coincidences or maybe they really were extraordinary connections. I like to think the latter. Regardless, the road after my time at Dartmouth has taken me to some very interesting places.
I had always been a musical kid. I began violin lessons at the age of 6, and my family was very musical. Music was in our blood. But performing music was always seen a hobby, played for fun at family gatherings and impromptu concerts. It was never something I thought to pursue professionally.
When I enrolled at Dartmouth I had dreams of working and living abroad, perhaps as a diplomat. I signed up for a few international relations classes to pursue this interest, and I continued taking classes in the music department because music was second nature to me. I also took violin lessons and sang in the Chamber Singers and I performed chamber concerts in Faulkner Recital Hall. Any space I had in my extracurricular schedule I filled with musical activity. I loved the camaraderie of making music with friends.
In my junior year I joined the music department's foreign study program (FSP) to London. The FSP combined the best of both worlds for me—studying abroad and studying music. It became one of the biggest influences during my time at Dartmouth. The goal of the FSP was simple: to immerse ourselves completely in music performance. Our FSP group was led by professor Sally Pinkas, and with her guidance we attended live performances of everything from opera, symphony orchestras, string quartets, jazz singers, period instrument ensembles and electronic music. It was the first time I had seen a string quartet perform live. We had heated discussions in class about how these concerts affected us and what it meant to be both a performer and an audience member.
It was a dizzy 10 weeks of riding the Tube around London, going to my violin lessons at the Royal College of Music and visiting places such as the Barbican Centre, Royal Albert Hall, Royal Festival Hall and other venues for our numerous concerts. By the end of the FSP I knew central London like the back of my hand. I also became curious about the life of a professional musician. At one concert I remember watching the Alban Berg Quartett perform and wondering, "How did these guys create this gig?" I absorbed these experiences like a sponge.
After graduation I was accepted into the string program at the University of Michigan, Ann Arbor. I studied with my chamber music teacher, Andrew Jennings. Unbeknownst to me, Jennings had been a member of the Concord String Quartet, which had been quartet-in-residence at Dartmouth for more than 10 years. When he found out I went to Dartmouth, he looked after me and brought me to the Tanglewood Music Festival, where I caught the string quartet bug.
In a way, Dartmouth also helped me find my husband. As a student I was encouraged by professor Bill Summers of the music department to apply for a Fulbright scholarship to do research in the Philippines. I was accepted into the Fulbright program and lived in Manila for a year. While there I met an Englishman named Dan, who also happened to be working there, and the rest is history! After Dan and I got married, we moved to the United Kingdom and I found myself back in London as a professional musician, playing on the very same stages where I watched concerts during the FSP and whizzing around on the Tube in London once again. I now understand the pivotal role the music department had in preparing me for the work I do today with the Villiers Quartet.
On November 12 the Villiers Quartet and Professor Pinkas will be performing together at Rollins Chapel. On this occasion, the serendipitous road has led me back to Dartmouth.
Carmen Flores is violist of the Villiers Quartet, the Radcliffe quartet-in-residence at Oxford University, with which she has performed live on BBC Radio 3 and on the soundtrack to the acclaimed BBC film, Lady Chatterley's Lover. The Villiers Quartet will be in residence at the Dartmouth music department November 7-13. (Photo courtesy Emma-Lee)