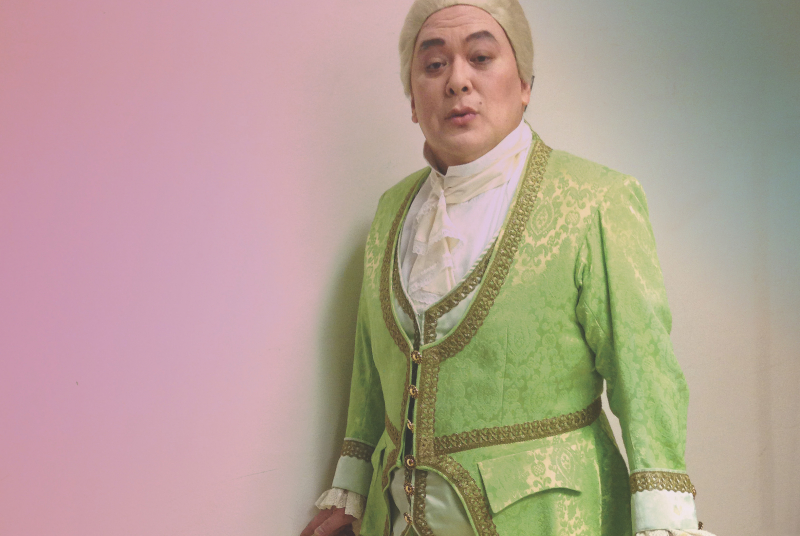 Music Man
Tenor Michael Chu '80 turns songwriter.
"I burst into song all the time at Dartmouth—even in the woods," recalls Chu, who was legendary for belting out numbers from My Fair Lady and Aida as he walked across campus. His uninhibited solos became so well known that on Class Day he won "The Beverly Sills/Barry Manilow Award for Singing Across the Green."
Today Chu sings for the Leipzig Opera in Germany, where he's been a tenor for 26 years. The California native won his position partly because he mastered German at Dartmouth. "Sometimes I tell people it's the only thing I learned in college," he jokes.
Though often in the chorus, Chu takes delight in his supporting roles. In Madame Butterfly he's often played Yakuside, the drunken uncle, who yawns and imbibes during the marriage ceremony. Chu's "great presence on stage" wins raves from chorus master Allesandro Zuppardo, who calls his singing and acting skills "incredible."
In high school Chu sang in a glee club and acted in musicals. At Dartmouth the drama major studied playwriting under professor John Finch, thinking that would be his career. Then Chu had an epiphany. "A friend gave me a recording of Wagner's Tristan and Isolde," he recalls. "I get chills through my body when I think of that. It changed my life." 
Chu's latest role is that of songwriter. His song cycle, Never Give Up on Love, takes its cue from the Great American Songbook and had its American premiere in September. "I hope I'm as witty as Cole Porter," says Chu, adding that his influences include Burt Bacharach and Elton John.
"A career as an artist is a funny thing," says Chu. "There are highlights, and all the while, you think you haven't achieved enough. The years fly by and you realize how much you have done—and even how much you had to turn down."