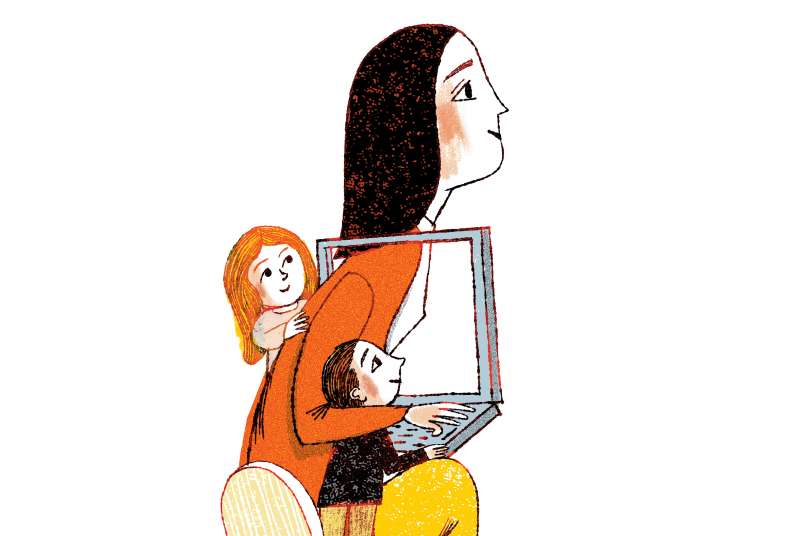 Illustration by Robert Neubecker
Mothers of Invention
Mom Jess Petersen '02 helps moms in a new online job service.
As a mother of two children and veteran of Boston-area tech firms, Petersen knows how hard it can be to juggle a growing family and a full-time job. That's why she cofounded Pepperlane, an online network that enables mothers to both find and offer services. Users can browse online profiles to hire a mother to cook, walk the dog, or provide accounting help. Would-be entrepreneurs can also find resources to launch their small businesses online and showcase their skills. "A lot of reasons people don't start a business are just in their heads," says Petersen. "We try to make it easy."
Since launching last May, Pepperlane has drawn more than 2,000 users in 300 communities—mostly in Massachusetts—who seek the skills of 850 mothers who have signed up as service providers. Pepperlane also helps mothers starting a business to develop ideas, network and connect with potential customers. And it's free—although Petersen expects to charge a fee eventually. "It makes me happy and fulfilled to make life better for moms," she says.
Petersen is a self-described "startup junkie." Among the first employees at computer backup service Carbonite and travel app Hopper, the computer science major became a freelance consultant after having her first child. She launched Pepperlane at the urging of cofounder Sharon Kan, whose earlier endeavors were acquired by heavyweights such as Barnes & Noble and Microsoft. "I had no intention of starting a company," says Petersen, who was six months pregnant with her second baby at the time. "Now I can't imagine doing anything else."