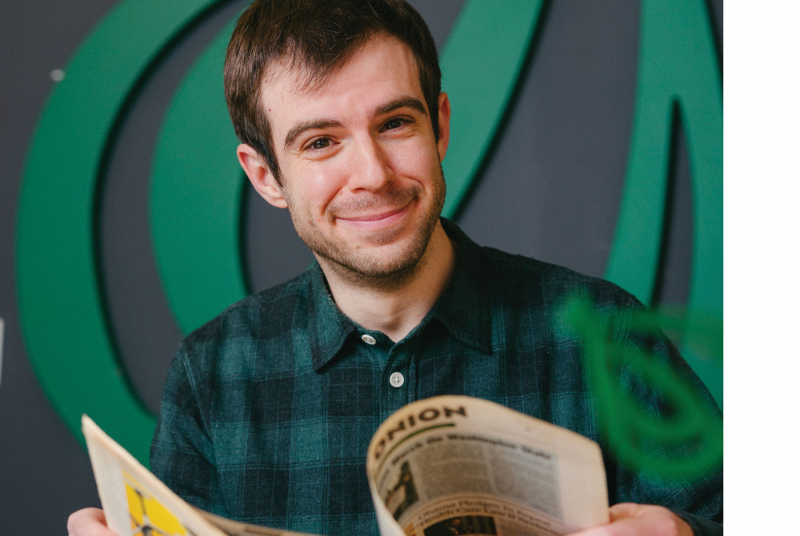 Satiric Nature
Mike Gillis '12 slices and dices the news as head writer at 'The Onion.'
"There's purity and elegance to writing a great headline—you've got to sell it right away," says Gillis of his work directing a group of 10 writers at the Chicago-based publication famous for its biting, off-kilter humor.
Is there pressure to be funny? "We're very meticulous and detail-oriented and obsessive and neurotic," says Gillis. "If your idea is met with devastating silence, get used to it. We try to stop caring so much about being funny—we view satire as a pressure valve in pointing out the flaws and foibles of society."
The former DAM intern has worked at The Onion—his dream job—for 10 years. He recently branched out to produce movie review parodies for the 35-year-old institution, whose Latin motto, Tu stultus es, means "You are dumb."
Gillis majored in creative writing and cognitive science, an odd pairing: "I assumed I would work in the neuroscience lab because I'd never make any money as a writer." It's safe to say he found his calling. "I gravitate toward the really absurd," he explains.