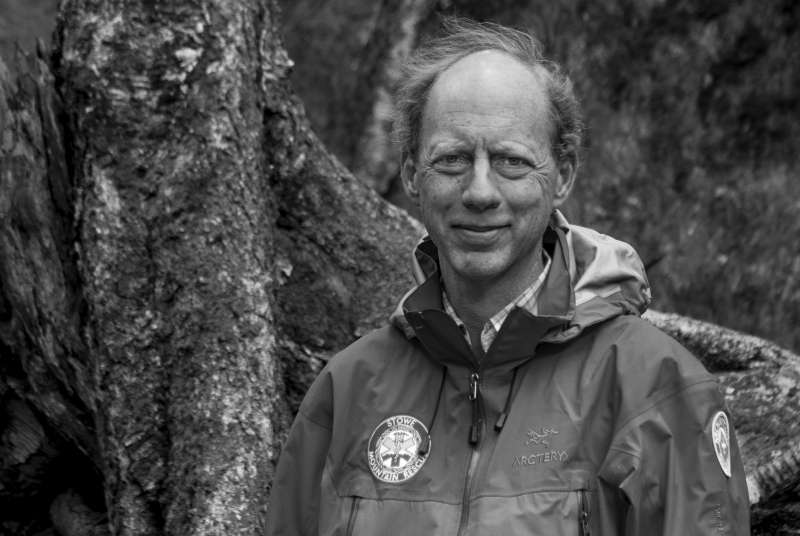 Lost and Found
The Vermont woods are safer, thanks to the efforts of Neil Van Dyke '76.
Vermont's first search-and-rescue coordinator, Van Dyke draws on decades spent outdoors managing the state's response to backcountry emergencies. As an undergraduate, he headed the DOC's Cabin & Trail and trained in first aid and emergency response with the Hanover Fire Department. He then earned a master's in recreation resource management with the intention of working for the U.S. Forest Service. Instead, he was drawn into the hospitality business, joining wife Carole Hillmann Van Dyke '78 to help run her family's business, the Golden Eagle Resort in Stowe, Vermont. While there, several backcountry accidents prompted Neil to develop a specialized service for complex rescue situations. In 1980 he cofounded Stowe Mountain Rescue to respond primarily to mountain and ice climbing emergencies in the area.
The call to develop a similar service across the state came in 2012, after a 19-year-old hiker died of hypothermia a few miles from a trailhead. Van Dyke has since worked with the Vermont Department of Public Safety to improve the equipment and training of state police and better coordinate the state's patchwork of local rescue operations.
"I'd much rather receive a 2 a.m. call for a missing hiker than for a broken water pipe in a full hotel," says Van Dyke, who led state trooper teams in their responses to 36 of the 110 search-and-rescue calls the state received in 2016. "I'm still getting middle-of-the-night calls, but now I find them much less stressful."