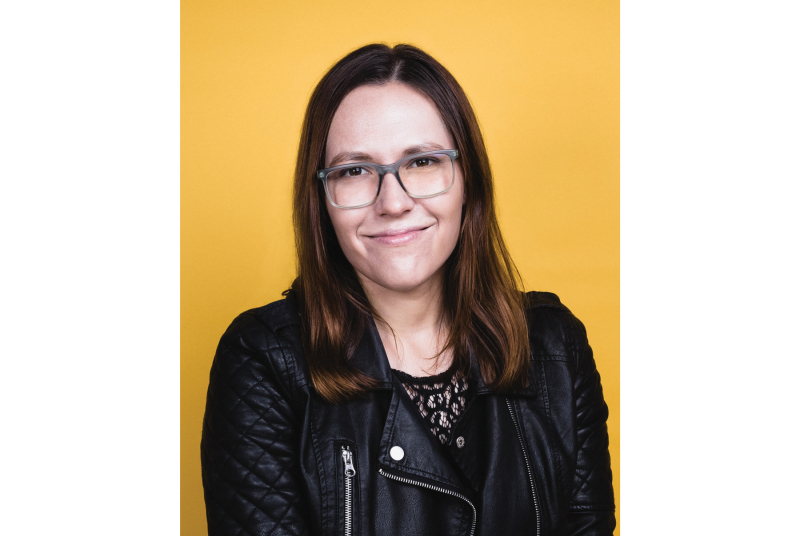 Passion Project
Liz Klinger '10 moves analytics into the bedroom.
An art and philosophy major, Klinger explored her interest in female sexuality at Dartmouth. For an art show her senior year, she took some extreme closeup photos of her own anatomy. "I was surprised by how many people didn't recognize what a vulva looks like," she says. More than one person saw "two figures dancing."
After some design and engineering courses and a stint selling vibrators at Tupperware-style parties, she pondered how to improve the state of sexology. In 2013 her future husband (then boyfriend) James Wang '10 was working on an M.B.A. at UC Berkeley and heard about a startup competition. He and Klinger won an innovation award for her idea to build a better vibrator. Later that year they cofounded Lioness with Anna Lee, the company's vice president of engineering, and four years later, the Lioness Smart Vibrator was being mass-produced. 
Lioness wants to bring the science of pleasure out of the lab and into the boudoir with its invention of a smart vibrator that offers users biofeedback on sexual response. "We haven't had real-world, in-the-bedroom sex data," says Klinger, CEO of the Oakland, California-based company, which is empowering women to learn about their private preferences. 
Inside the device are precision sensors that chart users' arousal and orgasm, via the free app. Picture a seismogram, but for personal quakes. Some users are opting in, anonymously, to have their data aggregated for research. One recent study, done in partnership with the Center for Genital Health and Education, analyzed data from 1,879 Lioness users. Wang, formerly of Google X, says they hear from users of all ages who geek out on the data and appreciate a real-time charting of how their libidos work. "It's almost like a sex diary."