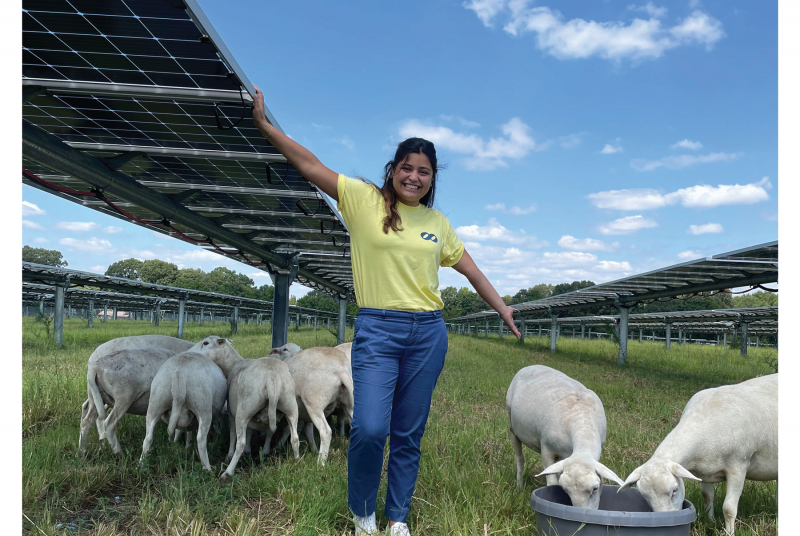 Power Source
Carbon-offset startup CEO Laura Zapata '11 cleans up a dirty grid.
Clearloop, Zapata's small company in Tennessee, seeks to install clean power sources where the grid is dirtiest. That means dealing with small, commercial clients in rural areas—not exactly low-hanging fruit for the carbon-offset crowd. "Everyone has a carbon footprint," says the CEO, who previously worked on several political campaigns and for Uber. "We want to help small companies wring out as much as possible and reduce it." 
Named a "Reason to Hope" and a "company that might save the planet" by Fast Company magazine last fall, Clearloop recently built its first solar power array in Jackson, Tennessee. Along with its 2,000 solar panels (pictured), the site taps energy from an additional source: sheep. "They mow the grass under the solar panels," Zapata explains, and help minimize erosion. "Plus they're cute." The 1-megawatt array powers about 200 homes a year. 
Zapata, a native of Colombia who majored in government, spends her own energy seeking new customers to scale up the business. "I'm flying the plane and building it at the same time," she says. "I want this to be a meaningful climate solution."