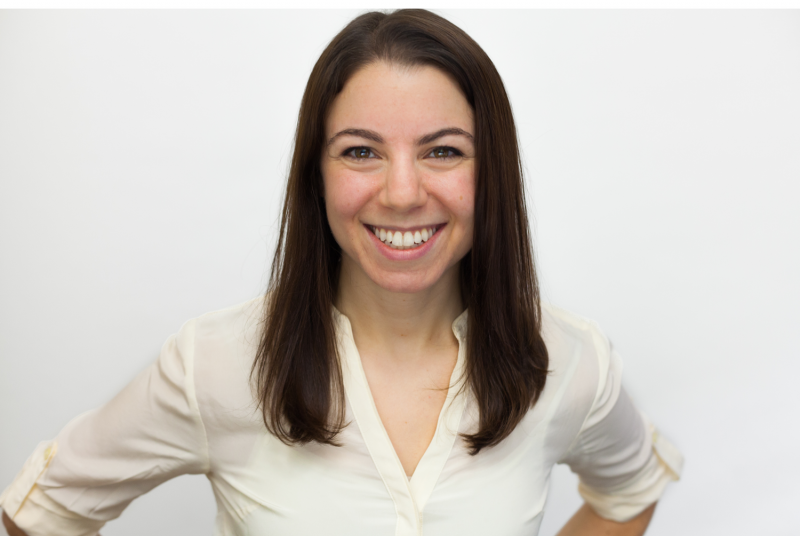 Good Education
Former reporter Rebekah Rombom '08 inspires HBO drama.
It was news that any journalist, let alone a high school reporter, would relish breaking—an administrator had been quietly let go after pilfering a quarter-million dollars from a school district. In spring 2004 Rombom, then a senior at Roslyn (New York) High School and coeditor of her school newspaper, uncovered such a scheme. Rombom's reporting sparked an investigation that ultimately unraveled the largest public school embezzlement case in American history. 
The $11.2-million scandal inspired HBO's Bad Education, which debuted in April. The movie, starring Hugh Jackman, follows the rise and fall of Roslyn's beloved superintendent, Frank Tassone, and features an enterprising student reporter, partially based on Rombom. "She's a better investigative reporter than I was," Rombom says of her fictional counterpart—a girl named Rachel whose sleuthing digs up documents that Rombom could not obtain in real life. Rombom, who spoke with screenwriter Mike Makowsky and actress Geraldine Viswanathan, who played Rachel, says they both were committed to portraying the characters' conflicting emotions. For the most part, she says, the film accurately portrays the tensions within the district amid the unfolding drama. "It's actually pretty crazy—some of the parts of the story are lifted directly from reality." 
The English major, who served as The Dartmouth's executive editor, worked several media gigs after graduation, then transitioned into education. As general manager at Flatiron School in New York City, she oversees technical training in software engineering, cybersecurity, and data science for career-changers. 
Rombom says she hopes aspiring journalists can learn from her story. "Do things that make you uncomfortable, that scare you a little," she says. "Part of me was definitely scared to move forward with that article. Every time I have to do something I've never done before—which is often—I feel lucky that I have that muscle."