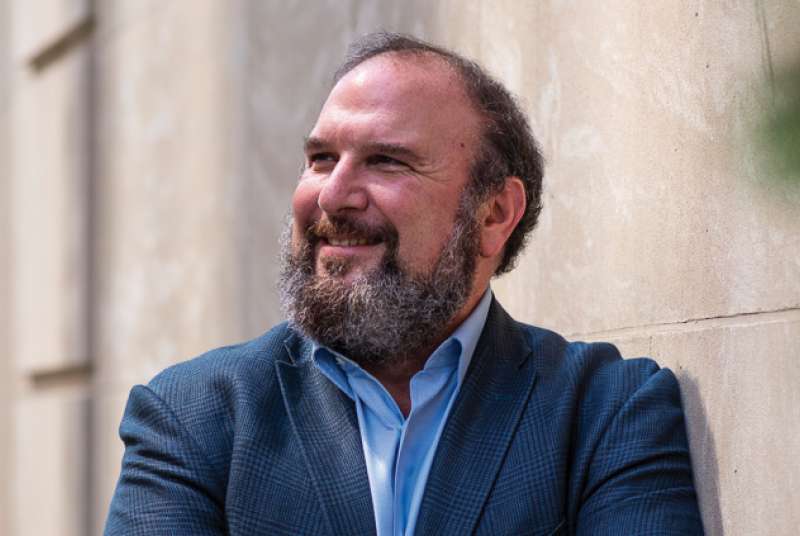 Fraud Fighter
"Lawyer of the Year" Mike Behn '83 targets crooked corporations.
After his Sophomore Summer Behn hitchhiked to San Francisco to work at an environmental law firm. When the job failed to materialize, he scrambled for a couple of weeks before landing work as a paralegal on the defense team for a landmark asbestos trial. "It was a turning point," he says. "I learned I didn't want to represent big companies that did bad things. I wanted to pursue big companies that did bad things." As one of the nation's premier whistleblower attorneys, he's done just that. 
With a Northeastern University law degree, Behn began pursuing commodities fraud for the U.S. attorney's office in the Southern District of New York. "We were going after criminals who weren't comfortable earning an honest seven-figure living," he says. "They had to lie, cheat, and steal to get more." Following a brief stint at a corporate law firm, Behn followed his heart: He switched firms, taking a salary cut, to represent plaintiffs in class-action lawsuits. "I got assigned to this one case in 1994, and it changed my life."
The case involved a whistleblower—an auditor for Northrop Grumman—who discovered the company was triple billing the government for parts. Behn eventually took over and put together a team of a dozen attorneys. They reviewed millions of documents as the case stretched on for 16 years. "I thought futures fraud was complicated until I got to defense contracting fraud," says Behn. "That is fraud on a whole other level." 
"We kicked ass."
Under the False Claims Act, a whistleblower with inside knowledge of fraud can sue on behalf of the government and collect a percentage of the proceeds. The catch: These are contingency cases and can take more than a decade to resolve. "I was more than a million dollars in debt financing the Northrop Grumman case," recalls Behn. "The house on the line, the kids' college fund, against one of the biggest companies in the world." In 2005 Northrop Grumman settled for $134 million.
To specialize in whistleblower cases, Behn started his own Chicago firm, Behn & Wyetzner, in 2005, the same year Taxpayers Against Fraud named him "Lawyer of the Year." Other awards followed, and his work was featured on the CBS documentary series Whistleblower. Most whistleblowers, says Behn, aren't out to change the system. They are honest people shocked to discover they don't work for honest companies. He estimates he has recovered nearly a billion dollars for federal and state governments.
For the most part Behn works out of his historic 1912 house in suburban Highland Park—on the deck when he can—although he also maintains a no-frills office in the Chicago Loop. Bearded and jovial, he comes across as anything but combative. Yet his passion is unmistakable. "I love to get the bad guys," he says. "For me to have the ability to go after those people is the best thing in the world."
On a brisk morning this past February an ebullient Behn emerged from a Chicago courtroom beaming from ear to ear. A judge had just refused to dismiss Behn's case, which alleges eight major banks fixed prices on municipal bonds and bilked the State of Illinois out of hundreds of millions of dollars. "We kicked ass," said Behn with a little fist pump. "It's a critical milestone." He stopped for a quick interview with Bloomberg News, then hurried across Daley Plaza toward his office to phone his client, savoring the victory. "You saw how many lawyers they had," he laughed, referring to eight attorneys representing the big banks. "Lawyers from some of the biggest firms in Chicago, trying to pick apart our case." He paused for a moment. "But sometimes, justice does prevail."