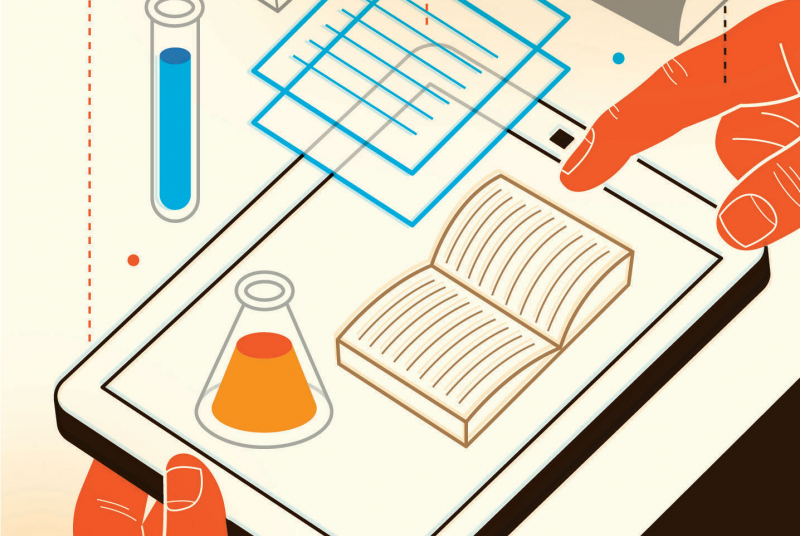 Invitation Only
The Association of American Universities welcomes Dartmouth to its ranks.
It's not too often that you hear from three of your predecessors all in the same week. When you do, you know you've either screwed up royally or accomplished something to be proud of. Thankfully, it was the latter last November, when Jim Wright, Jim Kim, and Carol Folt were among the first to congratulate Dartmouth on being invited to join the prestigious Association of American Universities (AAU).
For as long as I can remember, my predecessors and I have been asking ourselves: Can Dartmouth really be a top research institution while maintaining its status as the world's preeminent liberal arts college fully dedicated to the undergraduate experience? With the AAU's invitation came the answer to that question: a resounding yes.
Receiving the call from the AAU to formally invite Dartmouth into its ranks was the ultimate affirmation that Dartmouth is the best of both worlds, equally dedicated to undergraduate teaching and to the creation of new knowledge. 
When it comes to shaping education policy, advocating for federal funding, and promoting best practices in graduate and undergraduate education, there is no more influential body than the AAU. 
Comprised of just 65 leading research universities, the AAU rarely invites institutions to join its ranks. Membership is offered only by a vote of current members based on quantitative and qualitative evaluations of the breadth and quality of an institution's research and education programs. At no time in the first 119 years of the AAU's existence had Dartmouth been asked to join. But in our sestercentennial year, the members of the AAU saw something in us that compelled them to act.
Our academic trajectory has been on the rise. In December 2018, the Carnegie Foundation returned Dartmouth to its highest "Research One" classification (a designation shared by every AAU member) based, in part, on a 50-percent increase in research expenditures during the past six years. Tuck catapulted from No. 19 to No. 2 in the most recent Bloomberg rankings of M.B.A. programs. Just last fall, the external team of peers charged with evaluating Dartmouth as part of our reaccreditation commended our commitment to students and the significant progress we are making in so many areas: research excellence, financial stability, and campus climate, to name a few.
To me, these recognitions are important. They serve as external validation that Dartmouth can deliver on the teacher-scholar model.
Membership in the AAU matters so deeply to Dartmouth because for us, teaching and research are not an either/or proposition. Dartmouth is at its finest when faculty pull students into their research work and inspire and excite young minds with the prospect of knowledge creation. This is particularly meaningful to me because undergraduate research was one of the most formative parts of my Dartmouth journey. 
Last fall, professor John Carey of the government department told me that Katherine Clayton '18, a student with whom he and his colleague, professor Yusaku Horiuchi, had partnered on groundbreaking research into the role of diversity in college admissions, had completed enough research as an undergraduate at Dartmouth to fill a Ph.D. dissertation.
Very few institutions can provide that kind of experience. Affording students the opportunity to work alongside world-class faculty to push the frontiers of knowledge is what makes our undergraduate experience so exceptional. To be recognized for it is gratifying.