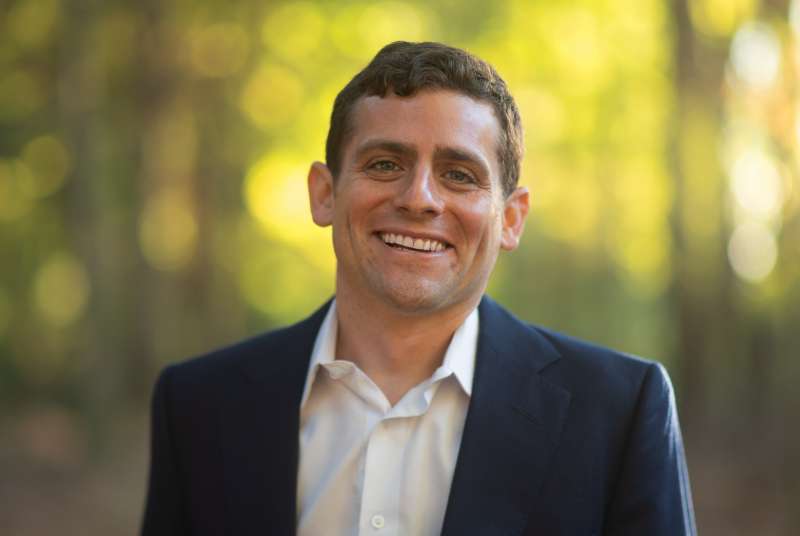 Command Performance
Composer Oliver Caplan '04 celebrates sestercentennial.
Cannons fire at the climax of Tchaikovsky's "1812 Overture." Something similar will happen when the Dartmouth Wind Ensemble premieres Caplan's "Symphony for Winds 'Dartmouth.' "
"Technology willing, we will simulcast the Baker bells playing the alma mater into the concert hall. That will be really thrilling," he says. "The tower bells go beyond '1812.' This specific, one-of-a-kind instrument is a unifying aspect of our intertwined experiences in Hanover." The performance happens at Spaulding Auditorium on November 2 as part of the College's 250th celebration.
Caplan, who has composed more than 50 works for chamber, vocal, and orchestral ensembles, used Facebook and other social media to seek suggestions to inspire each movement, and he got more than 100 responses. They ranged from the sublime—Moosilauke Lodge and the Green—to the silly, such as "so-and-so's dorm room." Some people wanted to hear music based on not only a place but also a time of day, such as a misty morning on the Connecticut River or snow crunching underfoot on the Green at night. He took these notions into account as he devised themes related to the river, the Green, Moosilauke, and the Lone Pine.
There's often a sense of place—and social consciousness—in Caplan's compositions, which is fitting considering he double majored in music and geography. "My goal is to create an emotional journey for audience members and connect them to music's incredible ability to touch something deeply inside of us," he says. Art's purpose, according to Caplan, is to "incite positive change in the world. It has the tremendous capacity to touch the human side of us and bring conversations to new places." 
"You write the music that's in your heart."
Past compositions came in reaction to events ranging from the Boston Marathon bombings to his mother's breast cancer to the race-related violence in Charlottesville, Virginia. He coauthored the latter work, "We Exist," a piece for chorus and orchestra, with environmentalist writer and NPR contributor Naseem Rakha, who wrote the lyrics. "Every time it's been performed, dozens of people I had never met before came up to me crying," says Caplan. "I've never experienced something like that before."
The composer's career began, unbeknownst to him, when he started taking piano lessons at age 5. He hated to practice and instead spent hours dreaming at the keyboard and playing freely, unaware he was composing music. "I didn't know how to notate my ideas," he recalls. "I probably seemed like my teacher's least serious student."
Caplan ranks Brahms, Beethoven, Ravel, Dvorak, and Vaughn Williams among his idols, and he acknowledges the influence of Aaron Copland, the composer of "Appalachian Spring" and "Rodeo," whose soaring style resounds in Caplan's work. As a freshman Caplan took a class on the 20th-century American composer taught by professor Steven Swayne. He credits the experience with being "a big driver" in his musical development.
"Copland's music changed me, and you write the music that's in your heart," says Caplan. A backpacker and hiker, Caplan loves the American West and the nation's wilderness. He shares other similarities with Copland, noting with a chuckle, "We're both gay, Jewish men who grew up in New York City."
Caplan, who lives in Medford, Massachusetts, also serves as artistic director of Juventas New Music Ensemble. "We do only contemporary music that has a focus on how to live in today's world," he says. On days when he is composing, Caplan keeps his imagination open with long baths or walks in the woods. "Writing emails is not going to keep my mind clear."