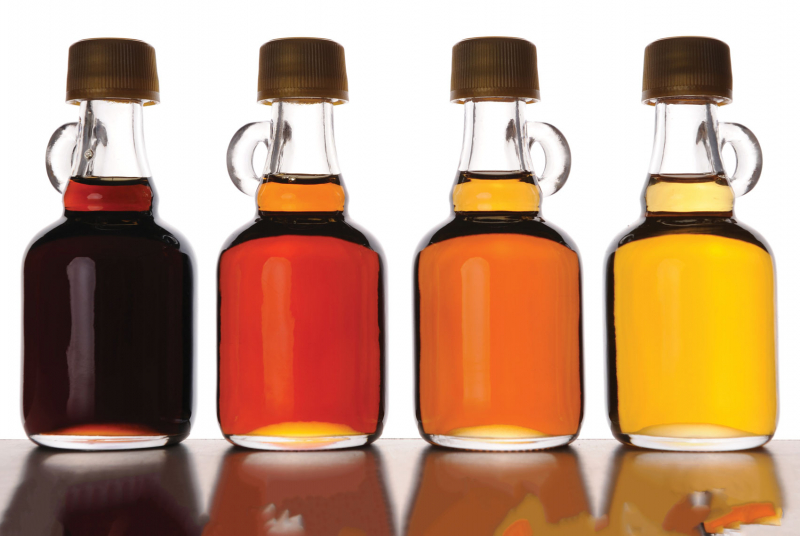 Ask The Expert
How to Make Maple Syrup | Rachel Kent '21 | Sugar Crew Co-Captain
"The first step in making maple syrup is being sure to tap a maple tree, not a pine," jokes Kent, who served as one of three leaders for the 2019 Sugar Crew. With support from the sustainability office, a small group of students spend spring break at the College's sugar bush on the organic farm, learning the traditional methods and modern production techniques behind New England's signature sweetener. "When people are gathered around in a sugar shack, boiling sap, swapping stories, and just being goofy—that's the best part of sugaring," says Kent. Here are her tips for turning raw sap into sweet, golden syrup.
WATCH THE FORECAST
"The rule of thumb is that sap runs when it's below freezing at night and above freezing during the day. Don't tap too early or the holes will fill in before the end of the season. It's a gamble in New England, since temperatures are so variable here. Monitor the weather to judge the best time to put taps in. When trees start budding, stop collecting."
TAP WITH CARE
"Trees treat tap holes as wounds. Scar tissue forms from a foot above to a foot below a tap hole. You don't want to tap in that area, because it's not going to have a lot of sap flowing to it. Some sugarers say you should tap only on the north side of the tree, while others say tap on the south side. Really, it's best to just avoid the scars of old tap holes."
BOIL ASAP
"Some days there'll be a huge sap run, and other days there'll be nothing. You're at Mother Nature's whim. Once you collect the sap, don't let it sit for too long, because bacteria will turn it into 'ropey' sap, which doesn't have a clean flavor. If you let it sit for a really long time, it could go rancid. As soon as you have enough in your tank, start boiling."
KEEP THE FLAME ALIVE
"Keep the fire going as strong and as long as you can. You need it to always be at a really high temperature. Draw off the syrup when it reaches 219 degrees, slightly above the boiling point of water. That's when you know the syrup is at the desired ratio of two parts sugar to one part water. Filter the syrup before storing it in sterilized bottles or cans."
CONSIDER REVERSE OSMOSIS
"Maple sugaring is energy intensive. Reverse osmosis machines take a good portion of water out of sap using less energy. Boiling is still necessary to get the caramelization and maple-y flavor, but you can save a lot of wood in the process. Some say it doesn't have the same flavor, but it's a negligible difference. If we're able to save energy, that's a good tradeoff."
GIVE THANKS
"Sugaring is a really intimate way to interact with the forest. Sap is literally the trees' life force. They store it all winter long in their roots, and they send it up their trunks in spring before they're able to make energy through photosynthesis. Be mindful of that. Don't take too much and express gratitude for this very delicious, very sweet gift from the trees.