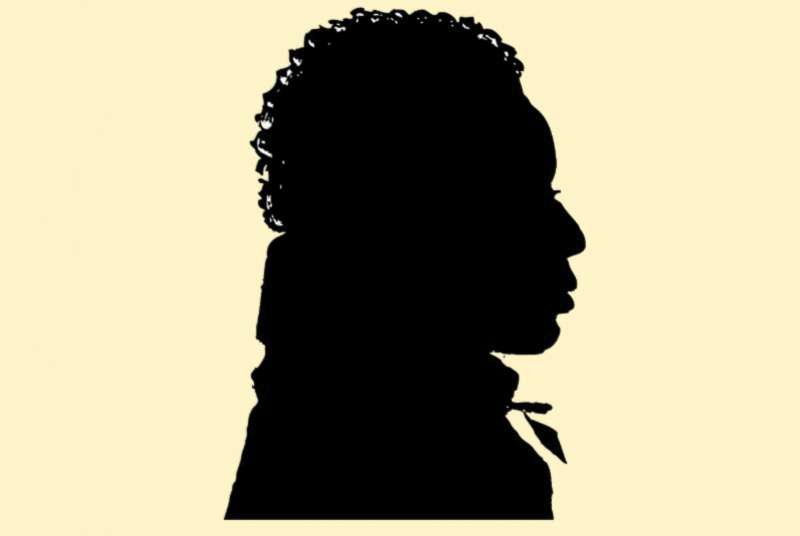 Alumni Books
New titles from Dartmouth writers (November/December 2018)
Forrester A. Lee '68 and James Pringle '58 
A Noble and Independent Course
(Dartmouth College Press)
The odyssey of Dartmouth's first black graduate, Edward Mitchell, class of 1828, comes to life in this scholarly account by Lee, a professor at Yale's school of medicine, and Pringle, a botanist at the Royal Botanical Gardens in Ontario. 
A Baptist minister, Mitchell was the first black student to graduate from an Ivy League school, and before him, only three other black men had graduated from U.S. colleges. "I realized how inconsequential a black man was at that time, and that makes his achievement so much more consequential," Lee tells DAM.
When Mitchell started school, he was 32, by far the oldest freshman in his class. The trustees blocked his admission, but all four classes petitioned the board to admit him. "We think him entitled to the highest praise…[for his] noble and independent course," they wrote. Soon after graduation Mitchell and his second wife and children left for present-day Quebec, where he preached for nearly 40 years. He was "the most profound theologian ever to have resided in this region," a Baptist historian wrote.
Baptized Edouard Michel, a Catholic, on Martinique, he was the illegitimate child of a French official and his mistress. French was his native language, and he spoke English with an accent. Though the island was a slave colony, he was raised free. 
Like a latter-day Jonah, Mitchell found his calling at sea, first aboard a French warship at age 15 and later as a sailor on an American merchant ship. But the "numerous temptations of vice" of a sailor's life left him fearing his "wicked course," he later wrote. When a storm hit his two-masted brig, he prayed for deliverance. Working as a porter in Philadelphia, he married, but his wife and children died, possibly in an epidemic. "Providential fate" brought him to the College. Dartmouth President Francis Brown, returning from a trip south in 1820, stayed with a merchant for whom Mitchell worked and hired him to drive a carriage home to Hanover.
Because Mitchell left no letters or diaries, his thoughts on the Civil War are unknown. In a student essay his views on human bondage were clear. "The Christian orator…would urge [listeners] to break off the shackles of slavery," he wrote. "But it is the slavery of sin!" —George M. Spencer
Paul Nelson '56
Learning to Miss
(Guernica World Editions)
In his ninth book of poetry, the former National Endowment for the Arts fellow ranges across historical, classical, and biblical worlds—from Adam to Odysseus as well as the landscapes of rural Maine and Hawaii.
Justin A. Frank '64
Trump on the Couch: Inside the Mind of the President
(Avery)
In his third book analyzing a sitting president, psychiatrist Frank examines Trump's idiosyncratic use of language, business dealings, and childhood—including the absence of a strong mother while he was growing up. Frank's diagnosis concludes that Trump has a personality riddled with mental health issues.
David S. McCarthy '99
Selling the CIA: Public Relations and the Culture of Secrecy
(University Press of Kansas)
"More openness with greater secrecy." That's how a CIA chief described his agency's aggressive media manipulation campaign following the 1975 revelations that the CIA spied on Americans. History professor McCarthy explains how this positive spin on secrecy threatens democracy.
Tony Perry '99
Chula the Fox
(Chickasaw Press)
Perry draws on his research into his Chickasaw heritage to inform a novel for middle school readers about a Native American boy in the early 1700s who comes to terms with the loss of his father during an enemy attack.
Megan Fontanella '04
Thannhauser Collection: French Modernism at the Guggenheim
(Guggenheim Publications)
Fontanella, a curator of modern art at the Guggenheim Museum, recounts how the collection of one of Europe's most influential dealers became the core of the museum's impressionist, postimpressionist, and School of Paris holdings, including 32 works by Picasso.
Additional books that were not listed in our print version:
Former geologist and newspaper editor Bruce Sloane '57 shares the fictional exploits of some young and not-so-young folks living in the Blue Ridge Mountains of Virginia in Tales of Shirt Tail Hollow (self-published).
Army and Marine veteran Bob Worthington '59 details the experience of American combat advisors in South Vietnam in his memoir, Under Fire with ARVN Infantry: Memoir of a Combat Advisor in Vietnam, 1966-1967 (McFarland).
Reed Browning '60, a former history professor at Kenyon College, follows senior citizen sleuths Connie Haydn and Shrug Speaker on an international adventure in his third murder mystery novel, Death at the Reunion (self-published).
Naval aviation veteran Dave Leighton '63 offers memories and stories from his accomplished career as a pilot in The Best Seat in the House (self-published).
Alcohol and drug counselor Peter J. Dorsen '66 shares his struggle with addiction and mental illness and how he came to a point of self-understanding in Up From the Ashes: One Doc's Struggle with Drugs and Mental Illness (self-published).
Poet Scott Mason '74 provides his insights into the tradition of Japanese poetry and an extensive collection of haiku from Australian and New Zealand poets in The Wonder Code (Girasole Press).
Anne Thomas Donaghy '77 follows Tessa Ravenwing as she turns away from her role as healer in her Alaskan village to become a resistance fighter against a private defense contractor in the novel, Raven, Tell A Story (self-published).
Former Assistant U.S. Secretary of State Robert Charles '82 shares a collection of stories about small-town life in Maine and the impact returning World War II veterans had in the area in Eagles and Evergreens (North Country Press).
University of Rochester education professor Kara Finnigan '90 unites the discourse of education policymakers and urban reformers in Striving in Common: A Regional Equity Framework for Urban Schools (Harvard Education Press).
Michele DeStefano '91, a professor at the University of Miami Law School, encourages lawyers and legal professionals to embrace innovation practices in Legal Upheaval: A Guide to Creativity, Collaboration, and Innovation in Law (American Bar Association).
Sportswriter Andrew Perloff '93 recounts the journey of NFL quarterback Case Keenum, who led the Minnesota Vikings to a 13-3 record and an NFC North title in 2017, as coauthor of Playing for More: Trust Beyond What You Can See (B&H Books).
Seton Hall University journalism professor Matt Pressman '03 reviews the history of American journalism in the 1960s and 1970s in On Press: The Liberal Values that Shaped the News (Harvard University Press).
Manya Whitaker '06, an education professor at Colorado College, shares the journeys of 26 women of color working in academia as coeditor of Counternarratives from Women of Color Academics (Routledge).
Syracuse University geography professor Natalie Koch '07 considers how autocratic rulers use spectacular new capital cities to shape state-society relations—and how these national projects are perceived by citizens from poorer regions in The Geopolitics of Spectacle: Space, Synecdoche, and the New Capitals of Asia (Cornell University Press).
Ore Koren '12, an assistant professor of political science at the University of Indiana, considers the nature of mass killings and reasons for variation across different countries and contexts in The Politics of Mass Killings in Autocratic Regimes (Palgrave Macmillan).
Poet and author Natalie Wise, Adv'10, shares advice on how to develop more determination in The Self-Discipline Handbook: Simple Ways to Cultivate Self-Discipline, Build Confidence, and Obtain Your Goals (Skyhorse Publishing).
Dr. Catherine Florio Pipas, DMS'11, shares lessons and strategies for improved health that she has learned from patients, students, and colleagues during her 20 years working as a family physician in A Doctor's Dozen: Twelve Strategies for Personal Health and a Culture of Wellness (Dartmouth College Press).