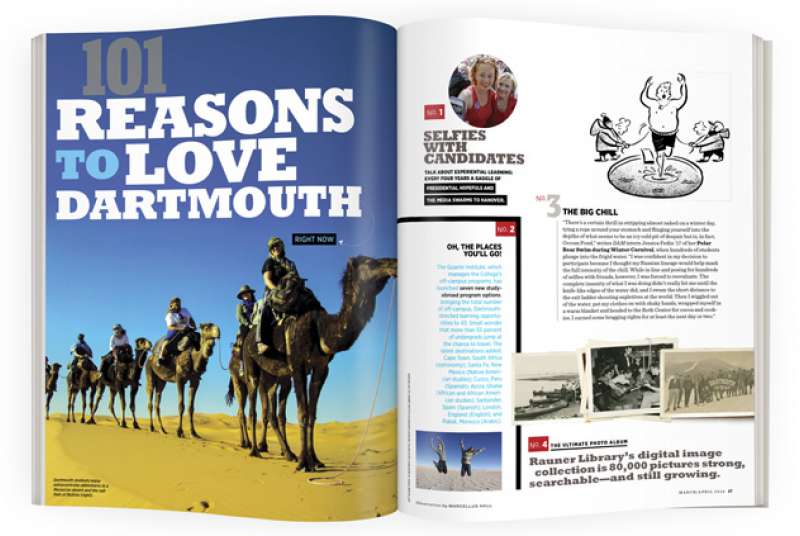 101 Reasons to Love Dartmouth
Of course it's impossible to give a rouse to everything that's worthy. But hey, can you blame us for trying?
1. SELFIES WITH CANDIDATES
Talk about experiential learning: Every four years a gaggle of presidential hopefuls and the media swarms to Hanover and the state of New Hampshire, where primary season gets under way more than a year before November elections. For alum politicians such as Nelson Rockefeller '30 in 1964 or Paul Tsongas '62 in 1992, it's been a homecoming. For others it's been a chance to stand out at nationally televised debates—since 1984 the College has hosted five such events. Even with no debate scheduled for the current election cycle, candidates Carly Fiorina, Martin O'Malley, George Pataki, John Kasich, Hillary Clinton, Lindsey Graham and Chris Christie came to town in recent months.
2. OH, THE PLACES YOU'LL GO!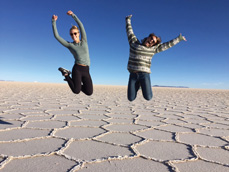 The Guarini Institute, which manages the College's off-campus programs, has launched seven new study-abroad program options, bringing the total number of off-campus, Dartmouth-directed learning opportunities to 43. Small wonder that more than 55 percent of undergrads jump at the chance to travel. The latest destinations added: Cape Town, South Africa (astronomy); Santa Fe, New Mexico (Native American studies); Cuzco, Peru (Spanish); Accra, Ghana (African and African American studies); Santander, Spain (Spanish); London, England (English); and Rabat, Morocco (Arabic).
3. THE BIG CHILL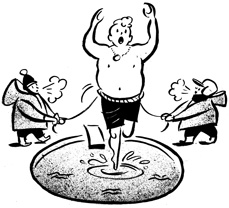 "There's a certain thrill in stripping almost naked on a winter day, tying a rope around your stomach and flinging yourself into the depths of what seems to be an icy cold pit of despair but is, in fact, Occom Pond," writes DAM intern Jessica Fedin '17 of her Polar Bear Swim during Winter Carnival, when hundreds of students plunge into the frigid water. "I was confident in my decision to participate because I thought my Russian lineage would help mask the full intensity of the chill. While in line and posing for hundreds of selfies with friends, however, I was forced to reevaluate. The complete insanity of what I was doing didn't really hit me until the knife-like edges of the water did, and I swam the short distance to the exit ladder shouting expletives at the world. Then I wiggled out of the water, put my clothes on with shaky hands, wrapped myself in a warm blanket and headed to the Roth Center for cocoa and cookies. I earned some bragging rights for at least the next day or two."
4. THE ULTIMATE PHOTO ALBUM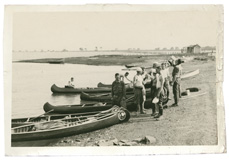 Rauner Library's digital image collection is 80,000 pictures strong, searchable—and still growing. 
5. A DIFFERENT KIND OF RECYCLING
Blown tire tubes and worn-out brake pads get fixed quickly for a minimal charge ($5 to $15, plus parts) at several busy Pop-Up Bike Shops offered randomly on the lawn of Robinson Hall or the patio at Fahey. Trained student mechanics race to repair about 20 bikes in two hours. "It's hectic and crazy, but it's amazing to see so many people and to be able to fix so many bikes so quickly," says mechanic Dana Wieland '17. With no bike shop in town, the pop-up effort helps keep the campus full of two-wheelers and saves bikes—including the approximately 120 abandoned each year on campus—from the junk heap.
6. THE BOOKS ARE COOKED
Baker-Berry Library hosts an annual literary culinary competition as part of the International Edible Book Festival. Entries, which are required to be at least 75-percent digestible, must refer to something related to reading. Prizes go to winners in four categories, including funniest/punniest, which has been won in the past by The House of the Seven Bagels and Green Eggs and Hamlet (a cake with the words, "Alas, Poor Lorax," on it). Full disclosure: The 2015 People's Choice award went to DAM's own Sue Shock for her Dartmouth Alumni Marzipan.
7. THE DOLPHINS STILL CAVORT IN ALUMNI GYM
Despite recent renovations to the building and installation of the larger Karl Michael Pool in 1963, the walls surrounding Spaulding Pool still feature the beautiful mosaic and low-relief dolphin tiles installed during the original construction almost 100 years ago. The 25-by-10-yard pool opened in 1920 and is one of the oldest continuously operating pools in the United States. It is used throughout the year by the swimming and diving teams, water polo team and Ledyard Canoe Club.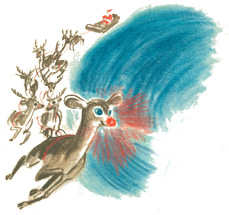 8. REINDEER HERE REALLY DO KNOW HOW TO FLY
Robert L. May, class of 1926, created the fictional flying, red-nosed reindeer named Rudolph for a 1939 booklet published by Montgomery Ward. Rauner Special Collections is home to boxes and boxes of Rudolph paraphernalia, from pens and stationery to lamps and figurines and stuffies, including a large paper mache Rudolph that May displayed on his lawn in Chicago.
9. NINETY ACRES OF SOLITUDE
Pine Park, a 90-plus-acre forest of towering pines, offers a striking natural setting. The trees escaped loggers in 1900, thanks to a local nonprofit that now manages the land with help from the College and the town of Hanover. Today runners, walkers and skiers escape there to find wildlife, solitude and the occasional stray golf ball from the adjacent course. 
10. UNDERGRADUATE LIFESAVERS
With more than 50 members, most of them fully trained EMTs, the student-run Dartmouth EMS offers a variety of non-transport, basic life support services ranging from CPR and first aid training to serving as first responders dispatched by safety and security. During a recent 12-month period the group responded to more than 200 medical and traumatic injuries. Founded in 1991 by Bryce Friedman '94 to improve pre-hospital care for students, the volunteer group was named the 2015 EMS Unit of the Year by
state officials. 
11. THE COOLEST BAR IN TOWN IS THE TECH BAR
The Jones Media Center recently underwent a $1.7- million renovation. Here's what's new: a "whisper room" recording booth that can be reserved; the "tech bar," a centralized help desk; a "living room" with a 60-inch monitor, surround sound and, yes, a couch, for movie watching and gaming; a multipurpose innovation studio with a wall of eight 55-inch monitors.
12. MR. OUTDOORS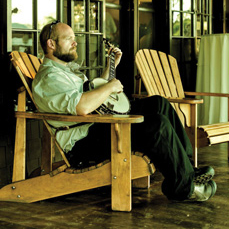 The lovable, do-it-all, banjo-slinging big-bear-of-a-man known as Rory Gawler '05 embodies all that is right with Dartmouth's love affair with the outdoors. As assistant director of outdoor programs, Gawler manages DOC trail crews, oversees operations at Moosilauke Ravine Lodge and advises several clubs, including Cabin & Trail, the Organic Farm Club, Bait & Bullet and the Mountain Biking Club. "I like to think of myself as an educator. I get to do a lot of leader training," says Gawler, who works with students on everything from people skills to proper chainsaw technique. "Rory is a virtual encyclopedia of practical knowledge," says Max Saccone '17, co-chair of the Dartmouth Mountaineering Club. "He taught me how to use a chainsaw and back up and park a vehicle with a trailer. Gawler is also a surprisingly fluid dancer. He and his band Reckless Breakfast played a contradance at the lodge and he demonstrated a waltz with unexpected grace and feeling."  Adds DOC president Cedar Farwell '17: "Rory is always helping you see the bigger picture, learn from your mistakes and develop your hard and soft skills. He's a great teacher and a great friend."
13. ONE STUDENT'S TRASH IS ANOTHER'S TREASURE
Each summer a team of students collects and cleans tons of unwanted dorm items—the flotsam and jetsam of departed students—which are then sold at the annual
Sustainable Moving Sale during move-in day for freshmen. Run by two sophomore managers with volunteers from the student Environmental Conservation Organization and the Upper Valley Sierra Club, the sale raises more than $12,000 to fund sustainability efforts throughout the year and keeps a lot of usable goods out of landfills. Recent sale items include mini refrigerators, telescopes, refurbished bicycles, thermoses, hair straighteners, yoga mats, photo frames, posters, fans, shower caddies, irons, lamps and laundry baskets.
14. OYSTERS ALFRESCO
Pine restaurant's outdoor dining area is the place to be on a busy day. Excellent food and tantalizing people-watching.
15. PROFS MAKE HOUSECALLS
For alumni who miss their classroom days or wish they could take a course now to make up for those they failed to fully embrace years ago, all is not lost. Dartmouth now offers several free online courses. Professors digitally deliver instruction in environmental science, Italian opera, engineering and 19th-century literature. At-home students can earn a verification certificate for a $50 fee or audit at no cost. 
16. THE FLEET IS AT YOUR COMMAND
The College embraces its location on the banks of the Connecticut River, which means easy access to watercraft galore. For a relatively modest $40 membership to the Ledyard Canoe Club, students can rent canoes, kayaks or paddleboards for free, even overnight. Nonmembers pay a small fee. The club also mounts annual expeditions, including trips to Ecuador, North Carolina and the Florida Everglades. Administrators are now mulling a new facility for the club, but nothing is officially in the works yet.
17. CREATIVE SYNERGY
A partnership born of the geography that encompasses the Dartmouth Entrepreneurial Network's innovation center and new business incubator (at 4 Currier Place), the Hopkins Center, Hood Museum and Black Family Visual Arts Center, the new Arts and Innovation District designated by President Hanlon is a work in progress. Maria Laskaris '84, special assistant to the provost for arts and innovation, is working with faculty and student entrepreneurs and artists to articulate a mission that will foster collaboration and creativity, whether launching a startup or crafting a performance or piece of art. "We want the district to be more than a geographic neighborhood. We want it to be a destination that draws people together in the spirit of invention, a place where students go, at all hours, to play with ideas and share in each other's creative work," says provost Carolyn Dever.
18. INNOVATIONS IN ATHLETICS
The athletics department's metrics-driven peak performance program endeavors to foster high-level success for athletes on and off the field. The initiative emphasizes mental health, helping coaches identify an athlete's stress levels, providing nutrition and workout advice and even career networking. "It's really about helping each and every student reach their potential," says senior associate athletics director Drew Galbraith. "Two people might play the same position on the same team but come to Dartmouth with very different goals and ultimately end up with very different outcomes."
19. YOU'LL BE STAR-STRUCK
Shattuck Observatory, built in 1854, offers community stargazing most Friday nights during school terms.
20. IT'S A MOVING EXPERIENCE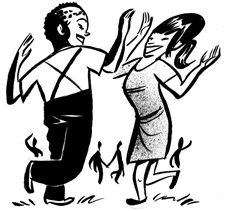 It took a while for the "Salty Dog Rag" to catch on after being introduced to students by a local square dance caller at the dedication of McLane Hall in 1962, but since the 1980s the DOC has taught it to freshman trippees, who then perform it when they get to the Ravine Lodge. That the quirky dance is a staple of student orientation is thanks to Mary Heller Osgood '76, who learned it at her Vermont boarding school and demonstrated it upon request during her freshman trip. Later, she taught it to the crew at Moosilauke, who in turn made it a tradition before it was adopted by the DOC. 
21. LATE-NIGHT MUNCHIES
The institution known as EBAs (Everything But Anchovies) has monopolized the campus late-night/early-morning dining and takeout scene since it opened in 1979. Many call-in orders come just prior to the 2:10 a.m. closing time. EBAs' famous chicken sandwich is such an alumni favorite that the kitchen serves as many as 600 of them during big alumni weekends, up from a norm of 100.
22. ONE VERY WELL-CONNECTED DEAN
In Matthew Slaughter, who became Tuck's 10th dean in July, the business school has a leader who is also a senior fellow on the Council of Foreign Relations, an academic advisor to McKinsey Global Institute and a research associate at the National Bureau of Economic Research. He's also a former member of the Council of Economic Advisers in the executive office of the president. "I predict that he's going to be one of the great deans in the history of management education," says his predecessor, Paul Danos.
23. EVERYTHING SOUNDS BETTER IN ITALIAN
Italian professor Tania Convertini's Free Italian Fun pairs her Italian 3 students with campus Italophiles eager to learn the language. Her students assess potential partners, recommend learning materials, assign homework and meet with their matches—all for free. Convertini, who hosts her students and their students for a celebratory event at the end of term, says her students derive as much from the experience as those they help. "They gain self-confidence as well as a new concept of learning," she says. 
24. YOU FINISH WHERE YOU START
Freshmen go to the beloved, grassy Bema, a natural amphitheater carved into the woods behind the East Wheelock Cluster in 1882, to socialize and meet fellow trippees. As seniors they return to the same spot for Class Day. The site, near the Robert Frost statue, has also hosted everything from Commencement ceremonies to last July's Hillary Clinton presidential rally.
25. SNOWBALL FIGHTS!
From a blast email that encourages students to hit the Green for a snowball fight to the women's cross-country ski team making tracks across the Green while clad only in bikinis, the College truly embraces each winter's first snowfall—and the frozen tundra the campus becomes in the ensuing months—with inimitable enthusiasm. Nobody does winter better.
26. OH THE THINGS YOU CAN THINK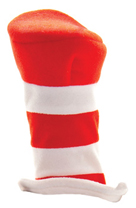 A former reference office on the ground floor at Baker-Berry Library is now known as the Dr. Seuss Room. There students can study under the watchful eyes of one of the College's most prolific and famous alums, Theodor Geisel, class of 1925: His portrait and framed pages from some of his more than 60 books adorn the walls.
27. PRINT NEVER DIES
Keeping up with campus thinking requires more reading than ever, given all the student-run magazines and publications that have joined the Jack-O-Lantern, The D and The Dartmouth Review in recent years. The council of student organizations, which provides a stipend per term for such projects, lists 18 student publications currently circulated at the College. 
28. EQUAL OPPORTUNITY
"If Dartmouth men could rally for their College a century ago, Dartmouth women can rally now."    
—Catherine Craighead Briggs '88, on her group of alumnae known as the Centennial Circle
Briggs' brainchild: Get 100 alumnae to pony up at least $100,000 each to support female students at the College. It took only three months to collect and commit close to $15 million. Now 134 alumnae strong, the circle has hosted donor-recipient functions such as last year's Skiway event, where students and alums discussed justice issues related to Dartmouth women. "The circle never closes," says Briggs. 
29. THE ULTIMATE SECRETARIAL POOL
A legion of 95 class secretaries and necrologists serve as the lifeblood of this magazine. They report bimonthly on an average of 980 classmates from the classes of 1938 through 2015 to produce the best class notes known to mankind. 
30. THERE IS SUCH A THING AS A FREE LUNCH
Any student can score a $50 lunch voucher from the undergraduate dean's office. The twist? It must be used for a meal with a professor at Pine restaurant and "substantive conversations" are encouraged, according to the dean's office. Students can take advantage of this offer once per term. 
31. A HELPING HAND
Summer Enrichment at Dartmouth (SEAD) is the nation's only residential, multi-year college access program for low-income youth. Every summer students from across the country arrive in Hanover to prepare for college life. They participate in activities organized by student organizations and take a range of classes taught by educators. Founded in 2001, SEAD also places Dartmouth students as interns in partner high schools in rural New Hampshire, the South Bronx, Boston, and Schenectady, New York. 
32. DOG DAYS ON THE RIVER
The laid-back Sophomore Summer offers a relaxed approach to the College experience. 
33. GLORY HAS RETURNED TO THE GRIDIRON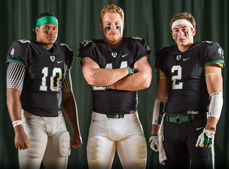 Not only did the Big Green capture its first Ivy football title in 19 years last season and Buddy Teevens '79 earn two regional coach of the year honors, but improved stadium seating, more night games, increased TV exposure, a new palette of uniform color choices—and more wins—all added up: Football is fun again.
34. EUREKA MOMENTS ARE ENCOURAGED
There's a new place to cook up great ideas. The Dartmouth Entrepreneurial Network Innovation Center and New Venture Incubator on the south side of campus is bright and welcoming, with plenty of laptop spaces, couches and Starburst candy, but the secret sauce is the expertise that inhabits the loft-style space. Students can walk in with an idea and find faculty, alumni or local business leaders to help them hash out its viability. The network raised $4.3 million in alumni donations for the incubator, with most of that funding accelerator grants and events such as entrepreneur "boot camps" and pitch nights. It all bolsters the College's No. 9 ranking in Forbes' list of most entrepreneurial schools in the country.
35. KAF-INATION
King Arthur Flour Café, or KAF, located just inside the main entrance to Baker-Berry, does not appear on the Dining at Dartmouth website, but that doesn't keep the hordes away. Since opening in 2011 it's arguably the most popular noshery on campus, as the ever-present line of customers attests.
36. BEING AT THE END OF A ROPE ISN'T ALL BAD
Dartmouth now has three ropes courses at two locations. Originally built in the 1970s as part of the Tucker Foundation's Outward Bound program, the team development course at Storrs Pond has been joined by the Project Adventure low ropes course, which was built in 2009. Then there's the Odyssey high ropes course at Oak Hill, which was constructed in 2005. All are open to students, faculty and community groups. Between the high and low ropes courses, 178 people can participate simultaneously. 
37. YOU CAN GET LOST IN THE MAP ROOM
Dating back to the 1920s, Evans Map Room allows visitors to pore over a collection that includes cartographic documents donated by agencies as different as the Bureau of Land Management and the CIA. In all there are more than 189,000 sheet maps and roughly 3,000 books, globes and aerial photos in this Baker-Berry repository.
38. A SPIRALING WALKWAY
Students of all faiths—there are 24 religious organizations on campus—are welcome at Rollins Chapel, where observances range from Jewish holidays to the Hindu festival known as Holi. Although those who attend Sunday Night Chapel can rock out with the Morning Glory Singers, the 130-year-old architectural marvel is better known for promoting quiet prayer—or exploration of the labyrinth that was installed in 2008. Maintained by the Tucker Center, it's a 24-foot-square custom 13-circuit labyrinth for contemplative walking (no shoes, please) that's modeled after the medieval-era labyrinth in Chartres Cathedral in France.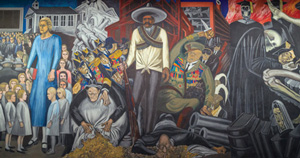 39. THE EPIC OF AMERICAN CIVILIZATION, the murals painted by José Clemente Orozco between 1932 and 1934, never get old. The work earned landmark status in 2013, and now there's an excellent online web viewer, Dartmouth Digital Orozco. 
40. FARM FRESH VEGETABLES
Since the College's organic farm was founded in 1996, students have operated farm stands on campus. A new twist as of last summer: Students can use prepaid dining dollars at the stand inside Collis on Friday afternoons. The farm provided about half of the produce available at the stand; local farms provided the rest, as well as dairy and maple products and cured meats. "The Dartmouth organic farm sold more than 1,200 pounds of produce through the stand," says sustainability director Rosi Kerr '97. Leftovers were incorporated into meals served at dining halls.
41. YOU CAN BREAK YOUR BAD HABITS
Dartmouth on Purpose, a student-run program started in 2013 that promotes mindful, purposeful living, attracts a small core group to weekly meetings and sponsors programs and events such as Sex on Purpose (meant to discourage casual hook-ups) and one at the Green Key Weekend block party. There's also the 21-day challenge, in which students receive help and inspiration to meet a personal goal or change a bad habit—anything from getting more sleep to more exercise.
42. DARTMOUTH IS THE SCHOOL OF ROCK
Established in the 1960s and long known as one of the best off-campus programs, The Stretch provides earth science majors (there are 27 slots each fall term) an opportunity to gain an understanding of Western geology and various tools employed in the field. It has changed through the years to reflect faculty expertise and now includes one- to two-week segments that address the glaciology of the Canadian Rockies (Banff National Park is a relatively new venue), geological mapping in Wyoming and hydrology/water chemistry. Participants also visit U.S. parks and work their way from Canada to Flagstaff, Arizona, before hiking in and out of the Grand Canyon. 
43. THE PLAY'S THE THING
VoxFest, a weeklong summer laboratory for theater innovation, provides alumni artists the time and space to take risks as they develop new material. At the same time, students gain the chance to interact with visiting theater professionals. Last July, 30 working theater artists, including 25 alumni, collaborated with 15 students from the "Drama in Performance" theater class and Dartmouth arts faculty to workshop five new works. Organized by the theater department with a $30,000 budget funded by alumni relations, other College offices, the alumni-founded Vox Theater company and other donors, the festival has already resulted in a successful production at the New York International Fringe Festival. This year's event is July 1-9.
44. STUDENT WATER PROOFING
Most undergraduates face a watershed moment when they arrive in Hanover for First-year Trips: the swim test. A degree requirement that most students meet before they head off to hike, canoe or bike the Upper Valley, it calls for swimming 50 yards without stopping. New Hampshire Gov. Rolland Spaulding came up with the test when he donated funds to build Spaulding Pool in 1917. "There really isn't any substitute for learning to swim," says Joann Brislin, interim director of phys ed and recreation—especially since the College is on the Connecticut River. "If you find yourself in water over your head, there really is no other way to save yourself." Columbia and Cornell are the only other Ivies that still require a student swim test.
45. INVENTIVE MINDS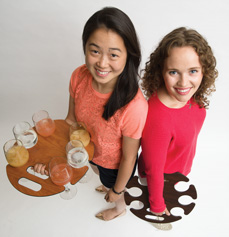 Lots of cool things come out of Thayer's shops. These days, a lot of them are developed by women. That's because for the first time there are more women—51 percent—than men majoring in engineering in this year's graduating class (the national average is 19 percent). Two such designers, Shinri Kamei '16 and Krystyna Miles '16, founded Tray Bien LLC to bring an ergonomic serving tray to market. With feedback from local waitstaff, the pair refined a prototype—with holes to secure glasses and two openings with fist grips to put the server's wrist in a stable position—in the Thayer machine shop. The tray is now in use in 40 states and six countries. 
46. EVERYONE LEARNS WHAT "FORE" MEANS
Industry estimates put the number of college-owned courses at more than 100 nationwide, but few are as immediately adjacent to campus as Hanover Country Club. The old course is on the upswing: Persistent drainage problems were recently addressed, cart paths have been improved and efforts continue to "make it more playable for any level," says Richard Whitmore of the athletics department, "and for us to be a good custodian of the land."
47. OUR DUMMY MAKES US LOOK SMART
The football team's new mobile virtual player (MVP) is changing the landscape of contact sports. Commissioned by head coach Buddy Teevens '79, who reached out to the Thayer School of Engineering two years ago, the robotic tackling dummy made its debut on the first day of practice for the 2015 season. On The Late Show with Stephen Colbert Teevens reported that his new no-tackling policy at practice, made possible by the MVP, has reduced injuries by 80 percent. He says several professional and collegiate teams have contacted him, each looking for a dummy of their own.
48. A CEREMONY OF THE BIRDS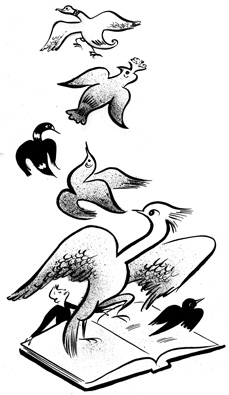 In 1836 U.S. Sen. Daniel Webster, class of 1801, became one of the first Americans to order a subscription to John James Audubon's multi-volume collection Birds of America. Featuring 30-by-40-inch prints of every ornithological species known at the time, the oversized series commanded a hefty price tag of $1,000. Webster, ever short on cash, failed to make payment on the first three volumes. Historians believe Audubon was forced to cancel Webster's subscription before the fourth volume was published. Today, Webster's incomplete first edition is prominently displayed in a mahogany case in the reading room of Rauner Special Collections, where library staff celebrate Friday Fowl by ceremoniously turning a new page every week.
49. IT'S NEVER BEEN EASIER TO FIND A GOOD CUP OF CAPPUCCINO IN HANOVER
Whether on campus (Novack Café, Joe Coffee at Tuck, KAF) or in town (Dirt Cowboy, Umpleby's, Starbucks, Market Table, Circle K), you're always within walking distance of a frothy caffeine fix.
50. FLOUR POWER
Every fall Alpha Phi sorority hosts Cupcake Warz, a fundraiser for Children's Hospital at Dartmouth that's based loosely on the popular Food Network show Cupcake Wars. Students, with lots of support from fraternities and sororities, join with several area businesses, such as Lou's and Sona's Gluten-free Bakery of Springfield, Vermont, to bring their freshly baked offerings to Collis Common Ground. Visitors pay a $5 fee to sample entries—and pass judgment.
51. HAPPY—AND SUNNY—RETURNS
Sophomore Summer isn't just for rising juniors anymore. Last year 149 alumni and relatives from 31 families enrolled in the first-ever Camp Dartmouth, an alumni relations program that offers a variety of family activities that range from marshmallow roasting and stargazing to classes in the jewelry studios and talks by professors. Alums and their families stay in the McLaughlin dorm cluster. The camp, says program director Dan Parish '89, "gives alums a chance to share this place that they love with their children, partners and grandchildren." After a quick 2015 sellout, more campers are expected this summer from July 31 to August 3.
52. YOU CAN SAY "I DO"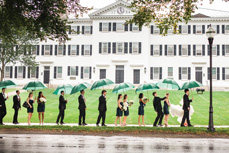 Alumni aren't shy about returning to campus to make a commitment for life. Proposals in Baker Tower are not unusual: Most recently, Ian Wilson '08 proposed to Meghan Wendland '08 during Homecoming Weekend. In addition, Rollins Chapel hosts about a dozen alumni weddings each year, including the August 2015 nuptials of Joseph Pena '10 and Thandar Tun Aung '12.
53. SOMETIMES IT'S EVEN COLDER INSIDE THAN IT IS OUTSIDE
Forty below zero. That's the temperature in which students and professors can conduct polar studies—testing everything from icebreaker design to the properties of the ice-rich crust of Jupiter's Europa—without ever leaving Hanover. The Ice Research Laboratory in the basement of Cummings Hall lets researchers zero in on the microstructure of ice. And just north of campus is the U.S. Army Corps of Engineers' Cold Regions Research and Engineering Laboratory, where more bone-chilling research takes place.
54. THE ALUMNI MAGAZINE DIGITAL ARCHIVE
Offers free access to nearly 1,000 back issues of DAM, with every page, ad, story and photo published since 1905.
55. EIGHT TONS OF LEFTOVERS
Students have delivered more than 16,000 pounds of leftover food to a local homeless shelter in the past two years. Adam Charnin-Aker '16 founded Dartmouth Feeding Neighbors in 2014 after a late night at a Hanover bakery. "The cashier gave me countless free pastries that she said would otherwise be thrown away," he says. "I took the concept of recovering leftover food from restaurants and applied it to Dartmouth's dining halls." Charnin-Aker works with a team of about 25 fellow students, many from Greek houses, to make deliveries to the Upper Valley Haven in White River Junction, Vermont. Three mornings a week students back their cars up to the Class of 1953 Commons and Tuck's Byrne Dining Hall to collect food from the halls' storage freezers, where dining hall staff save everything from pasta to vegetables to soup. 
56. PEDAL POWER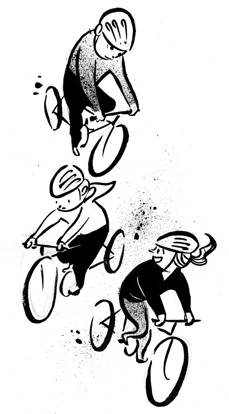 The new mountain bike course has transformed an area at Oak Hill into a comprehensive training course for off-road biking, providing an ideal training ground for first-year trips as well as other recreational biking. The course, which has jumps, rollers and banked turns, was conceived and built by telemark skier Lorin Paley '15 and Thayer professor John Collier '72, Th'77, who rented excavators on three occasions to make improvements. The latest enhancement is a pump track, constructed with rollers and berms last fall, that bikers can traverse by "pumping" their bodies instead of using pedals. "This helps bikers build cadence and rhythm and learn to lean into corners," says Paley. "We wanted to offer a set of skills so users could improve very safely." 
57. FOUR LEGS, NO PROBLEM
Listed under "policies" on the facilities and operations management website: "Dogs are permitted in non-dormitory buildings." Yeah, there's some fine print too (don't take Fido to the Life Sciences Center, for example), but Dartmouth has always welcomed dogs. The College has even made therapy dogs available for petting during the stress of finals week. Checkers the English bulldog served in that capacity last fall in the main hall of Baker Library.
58. SO MUCH TO CHEER ABOUT
Dartmouth fields 35 varsity athletic teams and 35 club teams that keep nearly 2,100 athletes busy competing. By contrast, many big public universities support fewer than 25 varsity teams. Wisconsin, for example, has 23, and Texas has only 20.
59. THE CROSSFIT RABBI WILL PUMP YOU UP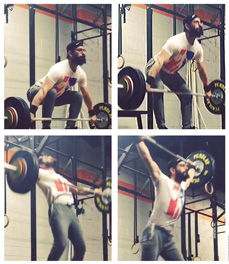 After being diagnosed with high cholesterol in 2012, Rabbi Moshe L. Gray, executive director of Chabad at Dartmouth, decided to get back in shape by adopting a strict regimen of high-intensity core conditioning. Now the fitness disciple—who posts his workout videos under the Instagram handle @crossfitrabbi (in one video a supporter can be heard yelling, "Flex the abs, rabbs")—is encouraging other clergy members to lead more active lifestyles. "The idea of holiness is purpose—doing something with concentration and doing it right," says Gray. "That's something that CrossFit has really taught me." In 2014 Gray helped launch a six-month exercise pilot program geared toward campus rabbis and their wives. The program was a big success, with 28 participants losing an average of 22 pounds each. Mazel tov!
60. SOME STUDENTS NEVER LEAVE
Approximately 300 alumni work for the College. 
61. HOCKEY FANS HAVE A BALL
One of the College's more offbeat traditions was born at Princeton during a 1998 men's hockey game when a student tossed a tennis ball on the ice following the first goal scored by the Tigers. Not to be outdone, Dartmouth fans started throwing hundreds of tennis balls on the Thompson Arena ice following Dartmouth goals against Princeton, which often led to a delay-of-game penalty. Nowadays, referees seem content to look the other way, at least for the first offense. In the wake of pleas from players and athletics director Harry Sheehy, only a few tennis balls go airborne following subsequent goals. "One or two make it to the ice after each Dartmouth goal, but the refs usually just pick them up and give them to the ice crew," says Pat Salvas, associate director of varsity athletics communications. "No harm, no foul."
62. THE PRESIDENT IS A PROFESSOR
The big man on campus still teaches math. Last fall President Phil Hanlon '77 taught a quantitative social science course on sports analytics with professor Michael Herron.
63. AID GALORE
The College distributed $79,497,104 in endowed scholarships, annual gifts and tuition-funded grants to more than 2,000 students in fiscal 2015. Fifty-three percent of fulltime degree-seeking undergraduates received some financial aid. 
64. AN ESCAPE TO THE WOODS
A 10-minute paddle downriver from the Ledyard Canoe Club, Titcomb Cabin is the ideal getaway. The 17-by-20-foot cabin bunks 10, has a wood stove and hearth for heating and cooking, and features a covered porch and wheelchair ramp. Ledyard manages the site on secluded 7-acre Gilman Island, and an overnight cabin rental fee of $25 for the public covers the use of a canoe. The original cabin was built in 1952 in memory of former Ledyard Canoe Club member John Abbott Titcomb '32. When it burned to the ground in 2009, a crew of students rebuilt the cabin—using logs harvested from a College tree farm—during the course of two summers. It opened in 2012 for anyone seeking an escape to the wilderness.
65. APPLE LIKES US
The master of healthcare delivery science program aims to educate leaders who can reimagine and redesign healthcare. A combination of management and medical knowledge, the 18-month master's course was launched by former president Jim Kim in 2011. Last year Apple lauded it for its "visionary leadership, innovative learning and teaching, ongoing professional learning, compelling evidence of success and flexible learning environment."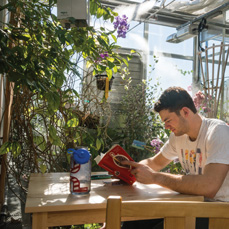 66. YOU CAN VISIT THE TROPICS WITHOUT LEAVING CAMPUS
Open to the public on weekdays free of charge, the Life Sciences Greenhouse is one of Dartmouth's hidden gems. The 6,000-square-foot botanical oasis serves as home to the award-winning Brout Orchid Collection (a gift of Alan Brout '51), a dry room with desert plants and a sub-tropical room featuring a large fern collection along with a number of fragrant jasmine, olive and pomegranate plants. The greenhouse offers tours to middle and high school students as well as a variety of research opportunities for Dartmouth students and faculty. With most temperatures of at least 75 degrees, it's a good place—albeit a tad humid—for winter study.
67. ADVANCE SCREENINGS
In 1985 Bill Pence, director of film at the Hopkins Center, curated a one-off campus screening of selections from the Telluride Film Festival, the internationally renowned showcase of new and restored cinema cofounded by Pence in Colorado. Thirty years later, Telluride at Dartmouth has become one of the most anticipated arts events in the Upper Valley and has featured East Coast premieres of acclaimed films such as Wild, The King's Speech and 12 Years a Slave. The special Telluride arrangement "will probably continue as long as I continue to be here at Dartmouth," says Pence.
68. LIBRARIANS HAVE NOT BEEN REPLACED BY GOOGLE
More than 20 subject librarians—all with a professional degree and some with additional master's or doctorate degrees in their specific subjects—are available to all students for help with research. "We are trained to understand the landscape of publication in our disciplines," says librarian Amy Witzel, who specializes in anthropology, African and African-American studies, Arctic studies, education, Native American studies, sociology and women's and gender studies. "We visit classes and are available by appointment and during office hours." The librarians are also responsible for purchasing the latest content relating to their fields for use in the library. What's the biggest challenge for students in their research, according to Witzel? "Thinking everything is online."
69. CLUB HOPPING IS ENCOURAGED
Undergrads have 160 student-managed groups, organizations and clubs to choose from.
70. MEALS ON WHEELS
Hanover may not carry the cultural caché of hipster meccas such as Portland, Austin, Los Angeles or Brooklyn, but it does host two thriving food trucks. The Box, founded in March 2014 by M.B.A. candidates Eric Winn '04, Tu'14, and Mike Parshley, Tu'14, is a student-run enterprise specializing in healthy Mediterranean fare. Phnom Penh Sandwich Station, Hanover's newest roaming restaurant, serves an assortment of Southeast Asian specialties including chicken satay, lemongrass beef and Khmer iced coffee.
71. SKIING, SKIING AND MORE SKIING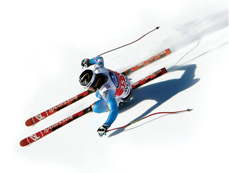 Free transportation for students to our very own skiway. Outstanding alpine teams. And dozens of winter Olympians, the latest being silver medalist Andrew Weibrecht '09 (above) and bronze medalist Hannah Kearney '15 at the 2014 Games in Sochi, Russia. Clearly, Dartmouth has a ski tradition like no other. 'Nuff said!
72. CAN YOU SAY SESTERCENTENNIAL?
Dartmouth is preparing to celebrate its 250th anniversary in 2019.
73. TREE HUGGERS ARE WELCOME
As the great elm canopy that ringed the Green of yesteryear started dying off last century, the College implemented a strategy to preserve the 100-year-old survivors. "Our job is to preserve these historic trees," says College arborist Brian Beaty, who oversees the regular inspection, pruning and treatment of all campus trees. In addition, the class of 1950 established a fund to replace trees, a program it passed on to the class of 2000 a few years ago.
74. A ROOM WITH A VIEW
Long a favorite study spot, the Tower Room at Baker-Berry Library will temporarily close this summer to receive a slight pick-me-up as the library tower and roof undergo a refurbishment. The room will reopen with a new floor when the exterior work is completed in the fall. "Every 80 years or so these changes have to be made," says Jeffrey Horrell, dean of libraries and head librarian of the College. Still, alumni will note few changes from their days spent studying there decades ago.
75. WE'RE NUMBER ONE
Hanover is the best small college town in which to live, according to movoto.com.
76. VETERANS ARE VALUED
Founded in 2008, the Dartmouth Undergraduate Veterans Association (DUVA) currently boasts 19 enrolled students and has seen 19 others graduate. "DUVA has the dual role of providing resources and support to undergraduate veterans and raising awareness of military- and veteran-related issues in order to generate a meaningful discourse within the broader Dartmouth community," says DUVA president Matt Brandon '16. This academic year DUVA members have hosted such events as a golf benefit for the Semper Fi Fund, a panel discussion on the war in Syria and the screening of a documentary about Danish soldiers serving in Afghanistan. Off campus, members have engaged in outreach to Upper Valley veterans who lack housing and healthcare resources.
77. THE RASSIAS LEGACY ENDURES
For 50 years professor John Rassias, who died in December, made a lasting impression on his language students, not to mention the world of language instruction. The Rassias Center continues the tradition, bringing his Rassias Method instruction to a wide range of constituencies. The newest addition to its course offerings is a Mexican cuisine and culture class taught entirely in Spanish. As Rassias would say: "Traer su entusiasmo y su apetito!" ("Bring your enthusiasm and your appetite!")
78. OUR VERY OWN CAMPUS IDOL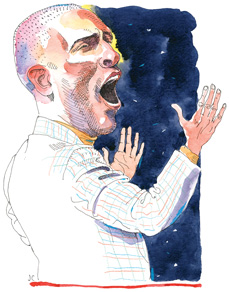 Although Walt Cunningham has been directing church choirs since he was 14, taking Dartmouth's Gospel Choir under his wing in 2003 was just another step in a varied career. The Iowa native's unique journey took him from West Point, where he served as the academy's national spokesperson after finishing his undergraduate and military obligations, to high-powered jobs with Pfizer and Wilson Learning. After 16 years in business, Cunningham decided to pursue music professionally, which led him to Hanover. In his 12-years here Cunningham, 50, has left his mark on every corner of the campus and beyond. The Gospel Choir has performed for sold-out crowds in Spaulding Auditorium and around the world, gracing stages from the New Orleans Jazz Festival to the Venite Christmas music festival in Lucerne, Switzerland, and even making an appearance at President Obama's first inauguration celebration. Cunningham-inspired programs include Igniting Imagination, hosted by Aisha Tyler '92 to celebrate the 50th anniversary of the Hopkins Center in 2012, and the ever-popular Dartmouth Idol student vocal contest held annually since 2007. Students don't often arrive on campus dreaming of a singing career, but Cunningham believes they make up for a lack of experience with persistence, tenacity and a willingness to grow. "Dartmouth creates the environment where these qualities are nurtured and supported, giving the community what I call a 'heart for the arts,' " he says. "This is why my best artistic work has been done here." 
79. FIFTY-FOUR IS THE NEW FIFTY
Since 1963 a hiking tradition known as The Fifty features students trekking roughly 54 miles along the Appalachian Trail from Hanover to the Moosilauke Ravine Lodge. (Prior to 1984 the hike went the opposite direction.) The adventure, which takes place each summer and sometimes in the fall, involves climbing six peaks for a total elevation change of 18,000 feet. Jon Waldman '00 recalls how some of his fellow hikers were enticed by the assumption that the challenge would cause them to hallucinate. A more typical outcome is sore and blistered feet.  
80. STUDENTS BECOME TEACHERS
"Like many of my colleagues on the faculty I feel privileged to work here. I often tell prospective students that if they come to Dartmouth they are joining this family and community for life."
—economics professor Bruce Sacerdote '90, one of 52 alumni profs, lecturers and researchers who teach at the College
81. SEE THE EARTH MOVE UNDER YOUR FEET
The Foucault pendulum in Fairchild Tower is simple—albeit elegant—proof of the rotation of the Earth. Named for the French physicist who developed the laboratory apparatus in 1851, the pendulum has a specially designed pivot that allows the hanging bob to swing back and forth in any direction, or plane, around the pivot. "Let's imagine you have a Foucault pendulum at the North Pole," says physics and astronomy professor James LaBelle. "When the Earth rotates, it rotates underneath the plane of the pendulum swinging. So if you now go back and imagine that you're standing on the Earth, you see the plane of the pendulum rotate every 24 hours." The Fairchild pendulum—which stands a little more than 70 feet high and has a beautiful polished bob weighing 260 pounds—takes almost 35 hours to complete its rotation around the compass marked on the floor (in lower latitudes, the time it takes a pendulum to rotate lengthens). It was installed when the tower was completed in 1974 and overseen by the late physics professor Allen King. 
82. SEATS OF POWER
Around the president's dining room table stand 16 chairs adorned with custom-made seat cushions, each representing the past leaders of the College. They represent the lasting legacy of our past presidents. A small booklet explains the unique design and symbols used for each member of the Wheelock Succession. Jim Wright's, for example, includes a baseball diamond to represent his favorite sport and the U.S. Marines' eagle, globe and anchor symbol to represent his service. The seat of Daniel Dana, class of 1788, features a quote from his letter of resignation to the trustees: "This College, Gentlemen, needs a president not only of powerful talents, but of strong nerves…." The cushions originated in 1958 and feature needlework by relatives of John Sloan Dickey '29. Click here for a slideshow of all the seat cushions.
83. STORIES OF MYSTIC HEALERS AND NOBLE BIKERS
Students in English professor Jeff Sharlet's creative nonfiction courses contribute gritty pieces of local journalism to 40towns.com. 
84. PRACTICE MAKES PERFECT
Last fall the trustees signed off on the design and planning for a new indoor athletic practice facility. "As the northernmost school in the Ivy League, we don't get outdoors to practice nearly as often as our competition," says athletics director Harry Sheehy. "This project would be a game changer." The $20-million proposal calls for a 56,000-square-foot field house next to the Boss Tennis Center, an area now occupied by a lighted outdoor practice field.
85. FISHING ON THE GREEN!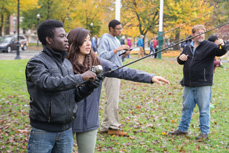 As enthusiasm for physical education requirements at colleges and universities wanes nationwide, Dartmouth still offers cool phys ed courses. They include snowboarding, fly fishing, strength training and all forms of dancing. Not all courses are cheap (skiing and line dancing cost more than $100), but financial aid is available. The action-averse have choices, too, such as courses in yoga and stress reduction.
86. THE ARTS MATTER
The College's art museum is getting a $50-million facelift during the next several years to ensure that Dartmouth has one of the finest teaching museums in the land. When the Hood Museum renovation project is complete in 2019, the enhanced space will feature, among other things, greatly expanded classroom areas as part of its center for object-based inquiry.
87. EVERYONE HAS A PEAK EXPERIENCE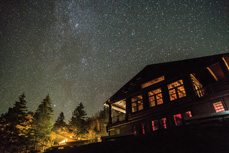 The College's very own mountain is only getting better. In March the College's board of trustees approved plans to replace the Moosilauke Ravine Lodge after 77 years of enthusiastic use by the outdoors community. Construction, which could begin as early as this fall, will emphasize accessibility, energy efficiency and improved facilities, along with "a sense of warmth and fellowship," according to director of outdoor programs Dan Nelson '75. Preliminary sketches provided by Maclay Architects depict rustic wooden features and a log-beam structure reminiscent of the existing lodge. A $17-million fundraising effort for the project got off to a good start when George "Skip" Battle '66 announced he will match all major contributions up to $5 million.
88. AN ARCHITECTURAL ODDITY

Few people realize that campus is home to a rare and architecturally significant marvel: a cycloid arch. This is the curve traced by a point on the rim of a circular wheel as the wheel rolls along a straight line, and it was used in the design of the Hopkins Center by architect Wallace K. Harrison. Cycloid arches used to be the fodder for grand arguments by folks such as Galileo, Descartes and Huygens, who worked to solve various equations to define them. Wikipedia's entry on the subject even mentions the Hopkins Center. Next time you enter the Hop, look up, marvel and tell your friends: The roofline above you is made up of cycloid arches. 
89. FRIENDS WITH BENEFITS
There's nothing like access to the Dartmouth network of alumni, professors, parents and employees. In fact, the College ranks fourth among "the 50 most powerful alumni networks," according to bestcollegevalues.org. Criteria include "a willingness to help future students of one's alma mater."
90. ATHLETES HERE ACTUALLY GRADUATE
The College leads the country with an athlete graduation success rate (GSR) of 99 percent. Dartmouth has been top in the nation in GSR four years running.
91. CHEAP TEA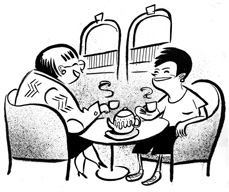 A dime won't get you very far these days, unless you happen to stop by Sanborn House at 4 p.m. on a weekday during any academic term. There you can join students and the occasional professor for a cup of Earl Grey. This Sanborn tea tradition began in the 1930s as a condition of the gift bequeathed by Edwin W. Sanborn, class of 1878, in honor of his father, English professor Edwin D. Sanborn, class of 1832, who was remembered for inviting students into his Hanover home for tea and conversation every Thursday afternoon. Thanks to an endowment from Helen and Justin Stanley '33, the charge for tea in Sanborn will never rise above its original price: 10 cents a cup.
92. THERE IS A LOT OF COOL STUFF TO LEARN
Professors stay current with the times, and they're continually adding new courses to address an ever-changing world. Recently added offerings include "There Won't Be a World Cup: Social Shifts in Contemporary Brazil" (African and African-American studies), "Trash Culture" (comp lit), "Intro to Human-Computer Interaction" (computer science), "10 Weeks, 10 Professors: #BlackLivesMatter" (women's, gender and sexuality studies/geography), "Datascapes: Objective and Subjective Cinematic Interpretations of Data" (music) and "Islamist Politics: From the Muslim Brotherhood to the Islamic State" (anthropology).
93. YOU CAN WALK THROUGH TIME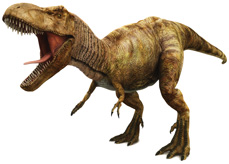 A new interactive display in the basement of the Class of 1978 Life Sciences Center is a must stop for anyone interested in dinosaurs and evolution. Largely designed by biology professor Kevin Peterson, whose courses include "Dinosaurs!" and "Major Events in the History of Life and the Human Genome," the display utilizes an 180-foot-long hallway—The Hall of Deep Time—to represent time from 4.5 billion years ago to now, each 30 million years demarcated by a single floor tile. The hallway also features fossils, as well as dinosaur footprints replicated from a trackway found near Oxford, England. Visitors, including local elementary school classes and K-6 teachers, can download a free app to connect to brief videos that provide additional information on dinosaurs and the human genome. The hope, says Peterson, is to inspire the next generation of scientists and to explain evolution "drawing on scale and proportion, form and function."
94. COMPUTER ASSISTANCE NEVER ENDS
Students, Staff and even alums benefit from the free help desks staffed by professional and student technicians available 8 to 5. They'll give any portable device an in-person lookover at Baker-Berry Library or they'll travel to troubled desktops around campus. Students accustomed to having such support need not go through complete withdrawal upon graduation: Help is offered by phone through a sub-contracted team based in Iowa to alumni who use College email, apps and other systems.
95. THE FRESHMAN 15 IS INEVITABLE, SO ENJOY IT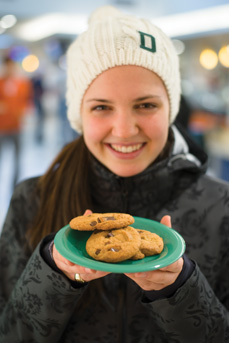 Dartmouth Dining Services served up 61,545 pounds of French fries during the last fiscal year, along with 40,000 pounds of chicken nuggets and 20,395 pounds of broccoli florets. The three biggest student favorites, however, are the General Tso's chicken, the Billy Bob (a flour tortilla with Philly steak, eggs, peppers, onions and cheese), and, of course, those chocolate chunk cookies. "These are the items that move," says associate director of dining services Don Reed.
96. UNPLUGGING AT OUR SATELLITE CAMPUS
As if Hanover's natural setting weren't enough, there's another 27,000-acre Dartmouth campus in northern New Hampshire where alums and students may fish, camp, hunt, canoe, cycle, snowshoe, ski and bushwhack to their hearts' content: the Second College Grant. Outdoor Programs recently held its annual Winter Weekend at the grant, with activities ranging from dog-sledding to winter camp-craft.
97. THE NEW GRAD SCHOOL
"Graduate students are an integral part of the Dartmouth community. They act as mentors and role models to undergraduates, somewhat like big brothers and sisters, and they demonstrate the qualities of intellectual drive and curiosity that are integral to the College."
—dean of graduate studies Jon Kull '88 on the establishment of Dartmouth's first independent graduate school, approved by trustees in January
98. A NEW RESIDENTIAL MODEL
A key component of the Moving Dartmouth Forward initiative and the College's efforts to expand experiential learning and improve residential life, living-learning communities (LLCs) represent an effort to build lasting and supportive personal relationships not only though shared residential space but also through mutual interests. Optional for students, the new living arrangements opened in 2014. One LLC, Riots in Residence, is designed for students enrolled in the computer science course "Risk of the Internet of Things to Society"—or affiliated English, film studies and government courses—that look at the expansion of computing beyond traditional boundaries. Members live on the fourth floor of New Hampshire Hall. Another LLC, Triangle House, is a 25-bed residence at 4 North Park Street that promotes the exploration of lesbian, gay, bisexual, transgender, queer, intersex and asexual topics. A third LLC, Thought Project, seeks undergraduates committed to understanding ideas and cultures different from their own. Julia Marino '17, student coordinator of Thought Project, says the LLC allows students "to have meaningful conversations about what we're learning and about the world. It's great to have a community of students who want to do things together." Each LLC offers events and speaker programs that residents are expected to attend.
99. YOU CAN SHAPE STATE POLICY
The Rockefeller Center's policy research shop offers a faculty-mentored leadership initiative that supports direct involvement of Public Policy 45 students with Vermont and New Hampshire legislators in the term following their coursework. Since its founding in 2005, the program has involved more than 50,000 hours of student labor and produced more than 130 policy briefings. 
100. AN ECON MAJOR CAN BUILD A TABLE
Undergrads continue to exercise their artistic sides in student workshops focused on woodworking, pottery, jewelry and book arts—for only $12 a term and minimal supply fees.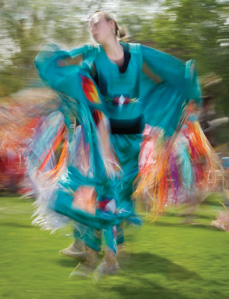 101. A SPECIAL NATIVE AMERICAN HERITAGE AND LEGACY
Four percent of Dartmouth's student body identifies as Native American, more than double the figure at any other Ivy school. The roughly 200 Native students now enrolled, about half of whom were attracted to the College through its annual fly-in program, benefit from a strong Native American studies department (which is open to all), a dedicated affinity house and a lounge in Robinson Hall where students can study and meet. Their celebratory events include one of the Northeast's largest pow wows, held each spring, and a midnight drum circle held during Indigenous Peoples Day.