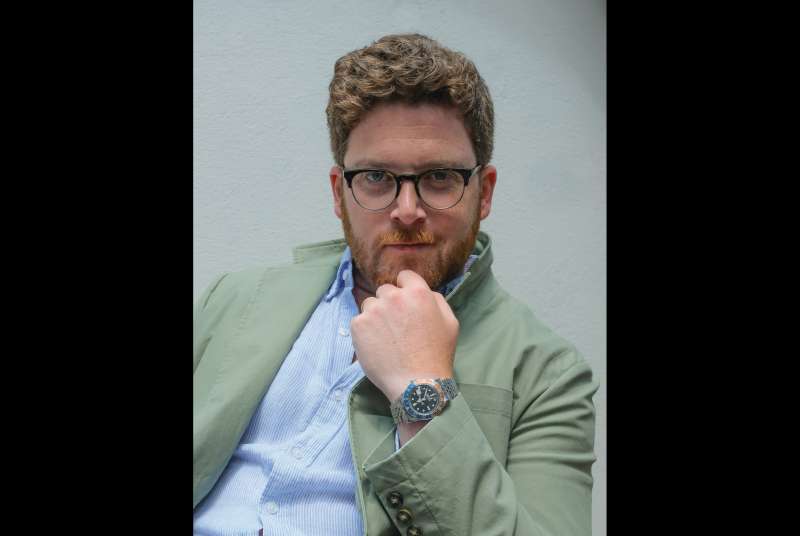 Wristy Business
Veteran Jacob Sotak '13 turns to time.
Jacob Sotak '13 no longer uses a shoe box to store the inventory of vintage watch company Analog/Shift, an "arbiter of iconic design," according to luxury lifestyle magazine Robb Report. Now the firm's timepieces, which range from $2,000 to more than $200,000, are kept under lock and key in its brightly lit Manhattan headquarters.
The company sells watches from the 1960s and 1970s—a period that chief operating officer Sotak describes as the "zenith of watchmaking." These predate quartz and battery-powered watches, so a wearer typically has to wind them. "It's a connection with a mechanical identity," he says. His own collection includes two 1960s Rolexes, a modern Seiko dive watch, and, for sentimental reasons, his grandfather's watch. He's also an enthusiast of the art of clockmaking, out of which watchmaking grew. "Buy a mantle clock, wind it, put it in your house, and let it chime," he says. "It will remind you of time and how precious it is." Last year Analog/Shift's sales ticked past $5.5 million.
Sotak took the circuitous route to entrepreneurship, via two years as a news assistant with The New York Times and a decade in the Army, including a deployment in Afghanistan. "There's no bigger catalyst for evolution in a human than being in an extreme environment," he says. "Operating in a life-and-death space puts things into perspective quickly. It's a great gift to be given at such a young age."
Analog/Shift has benefited from a revitalization of interest in vintage timepieces, and the company has been featured in GQ, Forbes, The Wall Street Journal, and Esquire. History, design, mechanics, engineering, research and development: "There's much more to a watch than you ever believed possible," he says.