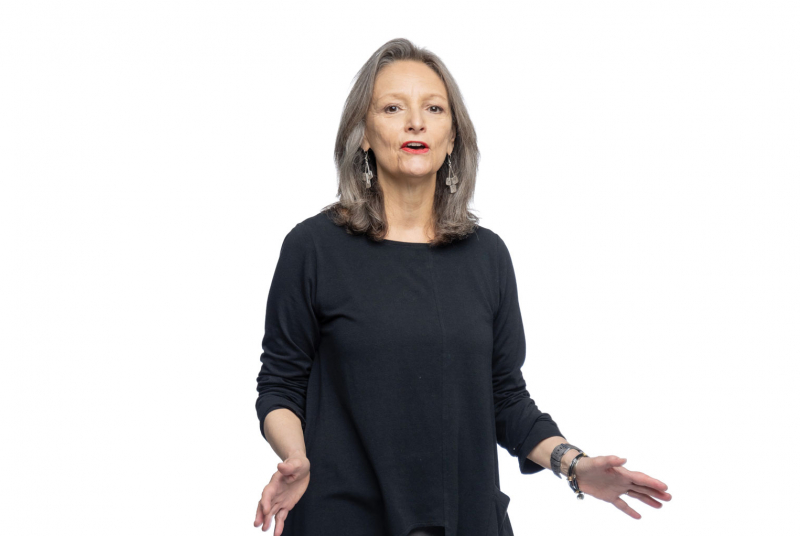 Mary Lou Aleskie
Director of the Hopkins Center for the Arts
What's your favorite part of the Hop redo? 
That's like asking somebody to pick a favorite child. What I like most are the parts of the building that are flexible, accessible, and open to use by students and anyone else who feels the impulse to be creative. What I'm excited about is a new student commons, a seminar room, and some acoustic treatments that will allow us to triple our capacity. 
What are some of the under-the-hood details? 
Acoustics are a big one. Acoustics are important not just for the new spaces to function in a way that's useful and adaptable. If done well, they create a certain amount of acoustic isolation that allows for more things to happen at the same time. 
What's in store for the woodworking, ceramics, and jewelry studios? 
They're staying where they are. Those are such a vital part of our community, so we're looking for spaces for them to operate during construction. 
What will your programming look like during construction? 
Right now we're having lots of conversations with people all over campus. This is a great opportunity for us to do projects together, in new spaces. A lot of what we do at the Hop will continue. We also hope that we will get pieces of the building back a little earlier than 2025. We're taking it as it comes. 
What's the Hop's annual operating budget—and will it increase? 
Typically in pre-Covid days it was anywhere from $7 million to $10 million. The last three years we have been operating on a bit of a diminished budget. I imagine that post-construction it will go back to that level, and we'll look to add a few other programs that have not been consistently funded. 
What's most challenging about your job? 
You have a lot of folks whom you're trying to serve at the same time, and sometimes not all of their objectives align. We're hoping that we'll have fewer conflicts and more participation. Having to disappoint anybody is really the hardest part of the job.